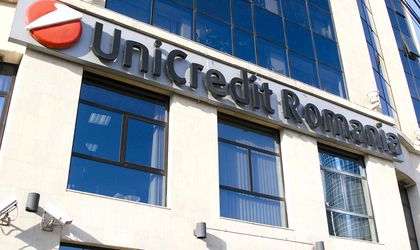 UniCredit Group has created a new company that will offer operational services and support for the retail network of the lender. The company is called UniCredit Business Integrated Solutions (UBIS) and will seek to reduce direct costs by 16 percent through to 2015.
UBIS, fully owned by UniCredit, has been created through the integration and consolidation of 13 companies within the banking group, and will provide services in IT&C, Back Office and Middle Office, Real Estate, Security and Procurement.
In Romania, UBIS will take over UniCredit Business Partner, and will continue the collaboration with UniCredit Tiriac Bank.   
Paulo Cederle, CEO of UBIS, said this company follows a new business model that is unique within the European banking system. The CEO named quality and speed, as the main competitive points of UBIS.
The new company will involve 13,000 employees and will supervise activities in 9 countries, including Romania, as well as the offices in Singapore and New York. The global services company will control operations in Italy, Germany and Austria, but will also coordinate activities in Central and Eastern-Europe countries.        

Ovidiu Posirca