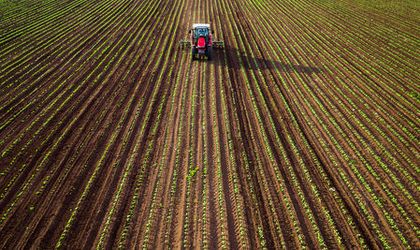 UniCredit Bank is providing loans to farmers under the agreement signed with the European Investment Fund (EIF) through the Fund of Funds Program, a program funded by the European Fund for Agriculture and Rural Development (EAFRD), which aims to facilitate access to finance for farmers and businesses operating in rural areas, a project implemented in Romania through the National Rural Development Program 2014-2020.
"This agreement is good news for farmers and rural entrepreneurs of all categories – micro-enterprises, small and medium-sized or large enterprises – which we want to support in their growth, job creation and the development of a sustainable business model. UniCredit thus reiterates its commitment to the agricultural sector and to the economy generated by rural areas, including with interest to young farmers, micro-farms or farms located in mountainous areas. Not only can this agreement be an important element of support for those farmers who, depending on the business or industry in which they operate, do not always have the guarantees required by banks through lending policies. An important component is the price reduction they receive, with interest and commission being 0 for 50 percent of the credit as well as the guaranteed 0 fee perceived by the EIF," said Septimiu Postelnicu, executive vice-president of UniCredit Bank Retail Division.
This Program provides both guarantees and financing for 50 percent of the value of credit facilities. An important plus for customers is the low cost of a standard offer – an interest rate of zero percent and no fees for the EU funded loans.
The Fund of Funds program FEADR offers UniCredit customers (micro, small and medium enterprises, large enterprises) a 50 percent guarantee for each facility of up to EUR 1 million (investment credits) and a maximum of EUR 300,000 (current expenditure) with maturities up to 10 years.
The program allows the financing of expenditures that are eligible for 5 sub-measures of the National Program for Rural Development: sM 4.1 – Investments in agricultural holdings, FM 4.1a – Investments in fruit holdings, RM 4.2 – Support for investment in processing / marketing and / or development of agricultural products, sS 4.2a – Investments in the processing / marketing of fruit-growing products, sM 6.4 – Investments in the creation and development of non-agricultural activities. Expenditure may also be financed for beneficiaries of financing contracts signed with the Agency for Rural Investment Financing (AFIR), which may receive credits for their own contribution to the eligible expenditure for the implementation of the projects.