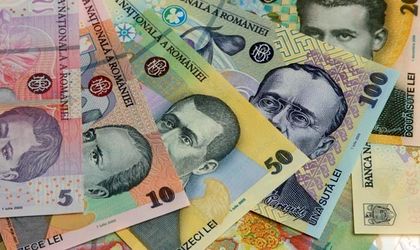 The euro could reach a value of RON 5 this year, according to Liam Carson, an analyst from the macroeconomic research firm Capital Economics, cited by Reuters.
The euro grew by more than 1 percent in less than a month, and reached historical maximums on every day of the past week. Yesterday's exchange rate was RON 4.7142/EUR.
New taxes on banks, telecommunications and energy companies, as well as the current account deficit, are some of the reasons why the Romanian currency is declining.
Analysts in a Reuters poll early this month projected a fall in the RON to 4.75 by the end of this year. Capital Economics analyst Liam Carson said it could even weaken to 5.0.
"The size of Romania's current account deficit suggests that the RON is overvalued. The central bank intervened throughout most of 2018 to prevent a depreciation, but that's ultimately unsustainable," said Carson.
According to Capital Economics analysts, cited by cursdeguvernare.ro, the risk of major depreciation for currencies in emerging economies has decreased, with a few exceptions: Argentina, Philippines, Romania and Ukraine. These countries' currencies are becoming more vulnerable.
As for the new "greed tax" introduced for banks, Capital Economics says it will have a negative effect on the banking sector, which was one of the only parts of the Romanian economy that was doing really well.
"The banking tax will probably have negative repercussions. In Poland, bank profits shrunk and the number of loans decreased despite a lowering of interest rates after a similar tax was introduced three years ago," the report reads.