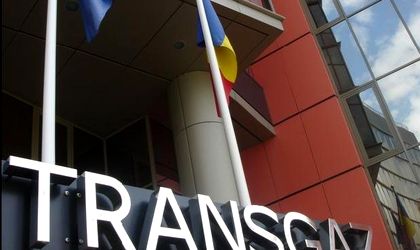 Transgez shareholders will receive a gross dividend per share of RON 45.38 for the financial year 2017 instead of RON 25.22 as proposed in March. The decision was taken at the Ordinary General Meeting of Shareholders of SNTGN Transgaz on Thursday. The date of July 16 was set as the starting date for payment of dividends.
It also approved the distribution of the net profit of the financial year 2017 in a 90% share, as follows: dividends paid to shareholders in the amount of RON 534.29 million and profit for the creation of own financing sources of RON 47.76 million.
At the meeting on Thursday, the participation of the employees at profit was established according to the provisions of art.141 of the Collective Labor Agreement, the amount being distributed to the employees being RON 11.57 million lei.
The date of June 26, 2018 was set as the registration date of the shareholders to which the effects of the Ordinary General Meeting of Shareholders' Decision will take effect and June 25, 2018 as an ex-date.
In March, the Board of Directors of Transgaz Mediaş proposed to shareholders a gross dividend of 25.22 lei / share for 2017, according to the provisions 64/2001 on the distribution of profits to national companies, national companies and companies with full or majority share capital state as well as to the autonomous companies, subject to the application of the 50,019 percent share in the distribution of profit in the form of dividends.
The share of profit distribution provided in the revenue and expenditure budget of SNTGN Transgaz for 2017, approved by decision of the Ordinary General Meeting of Shareholders, was 50 percent.
The report submitted by the BSE mentioned that the provision in the Government Memorandum of 8 February on the allocation of a minimum 90% share of the net profit realized in 2017 in the form of dividends could not be applied as it "may entail Transgaz's inability to finance development projects strategic ones within the limits of indebtedness imposed by the financing contracts ". The profit distribution proposal, amounting to RON 582,06 million, was RON 296,93 million dividends paid to the shareholders and RON 285,12 million profit for the creation of own financing sources.