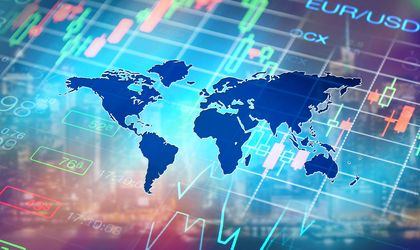 The notion of assigning trading endeavors to a third party is not a new thing, as more and more traders are taking advantage of online investment streams such as automated accounts. PAMM is a way of enabling investors to trade passively, leaving the hard work of buying and selling to an experienced forex trader, and Traders Union experts have listed Pocket Option as one of the best PAMM brokers available.
For any newbie investors or people who have been out of the game for a while, managed PAMM accounts give you opportunities to trade in the most liquid market in the world passively, and there are a lot of PAMM brokers out there. Having said that, experts at Traders Union have reviewed Pocket Option as one of the best brokers for you.
How To Select a Suitable PAMM Broker
According to TU, here is a list of recommendations and parameters to consider when selecting a suitable PAMM broker:
Year founded: The older the broker, the more experienced it is, the more extensive its functionality is, and the better it is insulated from external economic risks. TU does not recommend working with brokers who are younger than 3-5 of age.
The age of the site: If a broker claims to have been working for 15 years, but the domain of his site was registered in 2017, it is already deceiving you. TU advises that you check the PAMM Forex broker domain's age through specialized services before using it.
Regulators: The regulator can be international or local, and the license number can be verified on the official website of the regulator.
Minimum deposit: PAMM accounts can have their own minimum deposits, and if they exceed $500, then a novice investor should consider another option since it is not wise to risk trading large funds while getting started in the Forex market.
Payment system: Most brokerage companies work with Visa and MasterCard. But sometimes it can be more profitable to deposit or withdraw funds through Skrill or a wire transfer. Always double-check the size of the commission to prevent overpayment.
The "Deposit Bonus" parameter is another one that needs your attention. These bonuses are significant at many brokers, but they may not be applicable to PAMM accounts.
Why Pocket Option?
According to research by Traders Union, Pocket Option is a cutting-edge PAMM broker overall. Established in 2017, Pocket Option is available for traders in many nations, including the US, with an exceptional selection of features and cutting-edge tools for trading various financial instruments.
Pocket Options users can open an account for as little as $50, which is one of the main benefits. This IFMRRC-regulated broker offers over 100 different assets across multiple markets, including stocks, commodities, indices, forex, and cryptocurrencies. They have a mobile app, a Telegram Signal bot, and small spreads that begin at 0.0 pip.
Investment programs by Pocket Option
Copy trading: According to Traders Union research, the Pocket Option allows clients not only to conduct independent trading but also to copy the deals of successful traders. The broker provides access to a social trading platform, enabling investors to earn passive income without thorough market analysis.

Affiliate program: The broker offers an advanced commission system with passive long-term income. The company also provides an advantageous affiliate program, which allows clients to earn passive income by attracting new customers.
Reviews from Traders Union experts show that Pocket Option is a forward-thinking broker dedicated to providing a high-quality and flexible trading experience. According to Traders Union, a broker is a viable option for novice and experienced traders.