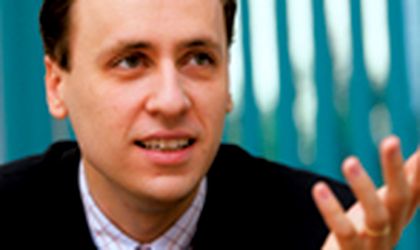 Top management at Musat & Asociatii sees changesMusat & Asociatii has undergone top management changes after Gheorghe Musat, the founder of the law firm, decided to name Catalin Baiculescu and Ion Dragne co-managing partners. "The triangle Musat-Baiculescu-Dragne will form the new 'managing committee' of the firm. Ion Dragne and I will take on other duties in the company, separated from the work with our clients," Baiculescu told Business Review.
Baiculescu will also be in charge of relations with international law firms and will supervise the marketing and accounting departments. Dragne will continue to coordinate the activity of the litigation department, one of the key domains in Musat & Asociatii, and will also be in charge of relations with professional organizations such as the Bar and the National Union of the Bars. He will also be in charge of the recruitment, internal training and professional development of the team of lawyers.
Musat & Asociatii has also consolidated its litigation & arbitration and competition & IP departments by promoting Delia Topoleanu and Anca Musat to partner. Topoleanu, a former judge, specializes in commercial and administrative litigation and has over 11 years of experience. Musat specializes in competition & anti-trust, state aid and IP.
Musat & Asociatii currently has 11 partners and a total of 85 lawyers providing legal assistance in Mergers & Acquisitions, Litigation, Banking & Finance, Real Estate, Energy & Natural Resources and Capital Markets. Recently, the firm reported, for the previous year, average net incomes of approximately EUR 800,000 for each of its partners, whilst senior lawyers billed fees exceeding EUR 250,000/lawyer.In 2008, Musat & Asociatii targets a turnover of over EUR 16 million, says Baiculescu.
Badea Clifford Chance takes on new lawyers
Badea Clifford Chance, the local office of the international group Clifford Chance, has recruited three new lawyers. Armando Nania, Vlad Peligrad and Igor Surdu will take the local team to 40 people. Representatives of the firm announced their aim to have 50 lawyers by the end of the year.
Italian Armando Nania, who has 7 years experience, specializes in finance and real estate.
Vlad Peligrad has 6 years of experience and has worked for international law firms in Bucharest and New York. Igor Surdu worked for two years in two international law firms on mergers& acquisitions.
Salans strengthens managerial team
The Bucharest office of the international law firm Salans has strengthened its managerial team by appointing Anda Todor and Christopher Berlew as co-managing partners starting from February. They replaced Obie Moore who had been in charge of managing the Salans office in Bucharest for ten years. Moore labeled the appointment of Todor and Berlew as co-managing partners "a normal evolution" and said Salans needed "more managerial resources." In the future, Moore will dedicate his time to international clients.
Moreover, Lucian Bondoc was promoted to partner following a vote by the Salans partners at a global level.
Anda Todor was the first Romanian lawyer elected partner in an international firm, in 2005. She specializes in mergers & acquisitions, private equity and capital markets and has assisted in important transactions on the Romanian market such as the listing of A&D Pharma on the London Stock Exchange.
With 20 years of experience in this field, Berlew joined Salans ten years ago, managing key transactions with a regional impact such as the sale to Vodafone of Connex in Romania and Oskar Mobile in the Czech Republic. He was a lawyer in US Securities and Exchange Commission and worked as a diplomat at the US embassy in Bucharest.
Bondoc is an experienced lawyer in corporate and competition transactions, private equity, capital markets and projects of the greenfield type. Although he joined Salans only a year before, he rapidly became leader in M&A transactions and competition/EU transactions. He has had clients from all sectors of activity and coordinated projects worth several millions of EUR last year.
Salans registered a 50 percent increase in turnover in 2007 and employs a team of 35 lawyers. Among its customers are the Rompetrol Group, Renault, A&D Pharma, AIG/Lincoln, Bank Austria Creditanstalt, General Electric Real Estate, Flamingo International, AVIVA and Anchor Group.
Sebastian Gutiu named managing partner of Schoenherr & Asociatii
Law firm Schoenherr & Asociatii, the local subsidiary of Austria-based group Schoenherr, has announced the appointment of Markus Piuk, a member of the Bucharest, Sophia and Vienna bars, as equity partner. He is in charge of the M&A team of Schoenherr for CEE. While he will continue to work in Bucharest, Piuk will also be managing the Schoenherr offices in Belgrade and Sophia as well as regional infrastructure projects and energy projects.The firm also announced the appointment of Sebastian Gutiu as managing partner of the Bucharest office. Gutiu has been working with Schoenherr since 2001. He is a graduate of Timisoara University and Karl-Franzens University in Graz, Austria. He was in charge of managing the firm's real estate team.
The other two shareholders in the law firm are Matei Florea (banking and financial law), and Mihai Radulescu (competition and community law).
Otilia Haraga