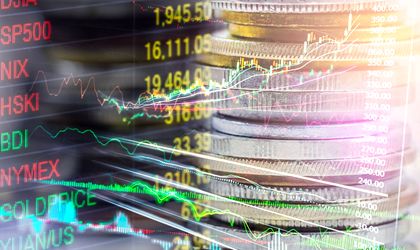 While the financial markets have become accessible to more people, it has become challenging for them to choose the most suitable one. A trader should consider the potential advantages and drawbacks of a financial market before investing. Forex is a market that requires fewer resources to get started, and it also offers high flexibility in terms of time. This makes forex market the most suitable choice for pros and novices alike. Other types of trading businesses need considerable investment capital and, most probably, a business plan too. 
Forex, also called foreign exchange, is a global, decentralized market for trading currencies. Let's delve into the top 5 reasons to start forex trading:
Small Start-up Capital:
As mentioned above, the forex business doesn't require huge investment. With a fractional fee, you can open your trading account and start trading. Forex trading allows you to start slow and then grow big with the help of forex affiliate programs. Sky is the limit in the forex business. There are numerous examples of people who started with 100$ and grew it to 7 figures. You have to be consistent, smart, and patient to do so. 
2. Time Flexibility:
Forex trading business offers convenience in terms of time. Time flexibility is one of the top reasons why you should start forex trading business. The forex market remains active 24/7 as it involves global electronic currency exchange. It operates 24 hours each day as currencies of different countries from around the world float in this market. This enables you enter or exit a trade whenever you want. Therefore, you can start trading whenever you have time. Forex is one of the few businesses that allow you to trade anytime.
3. High Profitability:
One of the best things about forex business is that it has potential to make you a millionaire overnight if you trade wisely. The profitability rate is high if you win your trades. Most people who started forex trading as a part-time business ended up quitting their jobs to focus on forex trading because they have earned good profits than they expected. The key to earn more profit is to invest more. The more you invest, the more profit you are likely to earn. You need to learn forex business and make smart decisions to win trades successfully.
4. High Liquidity:
The foreign exchange market is one of most liquid financial markets in the world. The liquidity of a financial market is determined by the number of buyers and sellers.  It means forex market has large number of buyers and sellers that are matched within a fraction of second. This enables traders to have greater opportunities to win a trade by getting a fair price to buy and sell their currency pairs. That is why forex market is extremely liquid. High liquidity means low risk of price manipulation by a few big players. High liquidity and large size of the market, it's almost impossible to manipulate prices.
5. Anyone can Start Regardless of their Experience and Knowledge:
It's highly risky and difficult to start a business without the proper knowledge and experience. However, it's not the case with forex trading. It is open to anyone regardless of their experience and knowledge. Although having knowledge is an extra advantage, but as a beginner, one can start with a few dollars of investment and then grow gradually by gaining experience over time. Forex business has endless opportunities to grow. You don't need a training course nor special skills or experience to get started. All you need is the consistency and ability to learn.