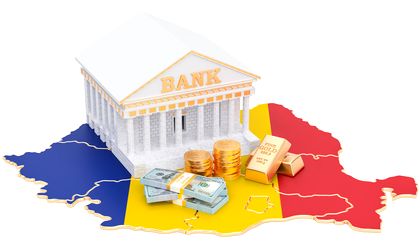 The highest profit banks are not always the biggest ones. While the asset value puts Banca Comerciala Romana on the first place on top, the highest earnings in the first half of the year goes to BRD – Societe Generale, which is on the third place by assets. 
In the first half of the year, the first five banks operating in our country managed to register a net profit of over EUR 620 million (RON 2.9 billion).
The highest profit was recorded, in the first semester, by BRD – Groupe Societe Generale, with EUR 165 million (RON 767 million), followed by Banca Comerciala Romana (BCR) with EUR 150 million (RON 697 million). While BRD profit was up 2 percent compared to the first half of 2017, BCR gains went up 129 percent.
Banca Transilvania is on the third place on profit rankings with EUR 140 million (RON 663 million), up 34 percent compared to last year. But as a financial group, Banca Transilvania recorded a profit of  EUR 185 million (RON 865 million), including the results of Bancpost, the latest acquisition from the Greek group Eurobank.
On the next place there is Raiffeisen Bank with a profit of EUR 91 million (RON 423 million), followed by ING Bank with EUR 75 million (RON 345 million).
According to the data from 2017, the banking system has a total asset value of RON 427.4 billion, from which around RON 360 billion belongs to the first ten banks (around 85 percent). The biggest bank is BCR with an asset value of RON 70.9 billion, followed by Banca Transilvania with RON 59.3 billion and BRD with RON 55.95 billion.
Next on top is UniCredit Bank with 37.54 billion and Raiffeisen Bank with RON 37.2 billion. ING Bank was on the seventh place with an asset value of RON 31.5 billion, while UniCredit Bank recorded a profit of EUR 60 million (RON 279 million) in the first half of this year.