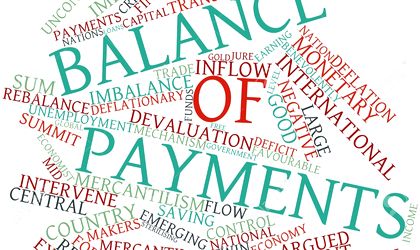 In 2018, the Romanians' payment behavior remained the same as in 2017 in terms of timely payment of bills. At present, 74 percent of invoices are paid on time, which is equivalent to the previous year. This may be due to the fact that businesses maintained the same payment term as in the year 2017 for both corporate customers (B2C) and corporate customers (B2B).
These are some of the information provided by the EOS study, entitled "2018 European Payments Behaviors", conducted by the Kantar TNS Infratest Independent Market Research Institute. In this study, decision makers from 3,200 companies from 17 European countries were interviewed on local payment practices. The study aims to analyze the relationships between payment behaviors, payment deadlines and the influence of liquidity on the European economy.
Payment practices
The reason why the punctuality of payments in 2018 remained the same as in 2017 could be the average maturity of 37 days that did not change in 2018 compared to the previous year. Currently, payment terms are the same in 2017: 68 percent of B2B customers have maturities of at least 40 days, while only 38 percent of B2C customers have this privilege.
However, despite constantly maintaining the number of payments made on time, Romania is one of the eastern European countries with the lowest number of invoices paid on time, alongside Greece and Slovakia.
Reasons for faulty payment behavior
As far as the level of unpaid claims is concerned, it remains the same as in 2017, i.e. 4 percent, having a negative impact on the Romanian economy. In comparison, the average level of unpaid claims in Eastern Europe is lower: 3 percent.
Also, the average of late payments in Romania this year has reached 22 percent – 1 percentage point less than in 2017. Companies in Romania who participated in this study consider that the main reasons why B2B (legal entities) do not pay are failure to collect payments from their own customers (74 percent), and the use of credit lines from suppliers (66 percent). As far as B2C (natural persons) customers are concerned, they are late paying or not paying because of temporary problems with liquidity (72 percent) and over-indebtedness (59 percent).
Consequences of inappropriate payment behavior
Even a single unpaid bill has negative effects on a company. But when we talk about hundreds of thousands of unpaid invoices, the companies involved can suffer losses that in some cases can amount to millions of euros. As the EOS study shows, due to late payments, Romanian companies suffer the most from profits (59 percent), cash flow problems (42 percent) and interest rises (38 percent).
Last but not least, 17 percent of Romanian companies surveyed totally agreed that because of late payments and non-payers they felt vulnerable and felt their existence threatened.
Effective use of debt collection
In Eastern Europe, more than one in three companies collaborate with external debt management providers. In 2018, collaboration with debt management experts returned to companies nearly 6 percent of total turnover.
Most companies in Romania use liquidity recovered by debt management specialists to pay their own debts and bills (58 percent), while 55 percent of companies invest this money in creating new jobs and securing existing ones. This means that debt collection providers contribute to job stability.
"Debt collection generally has a negative image among the general public. The role it plays in the economy is not very visible. In spite of this, the consumer benefits significantly because the returns of a company as a result of crunching help to increase investment or create new jobs in a company," says Georg Kovacs, managing director of EOS KSI Romania.
As it emerges from the study, the question "Debt collection companies promote good payment behavior in society", 49 percent of Romanian respondents totally agreed with this statement, which makes Romania the most optimistic country in Eastern Europe about the positive effects that collaboration with debt service providers might have on their payment behavior.
As far as the collaboration with external debt collection providers is concerned, almost half of the Romanian companies surveyed manage their claims exclusively internally or in collaboration with external debt collection providers.
"Claims represent a real risk to companies. They should work with debt collection specialists as this helps them focus on their core business while their liquidity is protected," says Kovacs.
Trends in payment behavior
In terms of the future, Romanian companies tend to be more optimistic than they were last year, but remain among the most skeptical Eastern European countries in terms of trends in their customers' payment behavior. 20 percent of respondents hope to improve their payment behavior over the next 2 years, compared to 16 percent in 2017.
The new General European Data Protection Regulation.
37 percent of Romanian companies consider the new European General Data Protection Regulation (GDPR) relevant and consider it a challenge for the debt management sector, while 34 percent consider GDPR to be less or not relevant to their work. From a corporate perspective, the GDPR will in particular lead to increased spending on human resources (68 percent) and more debt and debt collection documentation and information obligations (69 percent).
EOS Study 'European Payment Behaviors'
In the spring of 2018, the Independent Market Research Institute Kantar TNS interviewed 3200 companies in 17 European countries on local payment practices. The EOS study, entitled "European Payments Behaviors 2018", aims to analyze the relationships between payment behaviors, payment deadlines and the influence of liquidity on the European economy. 200 companies from the UK, Spain, France, Denmark, Greece, Romania, Russia, Slovakia, Bulgaria, Poland, Hungary, Croatia, Belgium, Switzerland, the Czech Republic and Germany answered questions about their own bills payment experience about the debt management process and how it is managed.