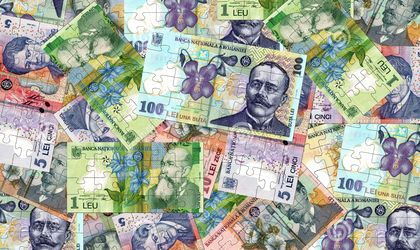 The minimum wage will rise starting December 1 after the Romanian government approved an Emergency Ordinance in today's meeting. The minimum wage will be differentiated based on studies and seniority, as had previously been announced by Labor Minister Lia Olguta Vasilescu.
According to the Ordinance, the minimum gross wage will rise from December 1 to RON 2,080 and RON 2,350 respectively for those with higher education (university graduates) or at least 15 years' seniority.
A new condition was introduced by the law, however, namely that in order to obtain the minimum wage at RON 2,350 as a highly educated employee, one must activate in the field they studied. If the person is working in another field, without a specialized degree, the minimum wage will be RON 2,080.
The measure was criticized by private sector associations and even by the Governor of the National Bank. The latest in the line of critics is the French Chamber of Commerce, Industry and Agriculture (CCIFER).
"CCIFER points out that changes in the minimum wage in the form announced by the government can affect the entire economy of the country by increasing labor costs, which ends up reflected in price increases. These changes announced over a very short time frame impact predictability and fiscal stability. They also affect the ability of businesses, especially small and medium-sized businesses, to properly adjust budgets that have been established since the end of the previous year. We don't just mean minimum wage increases, but the entire wage grid, which needs to be adjusted in the new conditions without being correlated with labor productivity," shows CCIFER's press release.
According to the taxes currently imposed, a gross wage of RON 2,080 means a net wage of RON 1,264, a RON 100 increase from the minimum net wage today, while the rest of almost RON 100 goes to the state budget.
For a salary of RON 2,350, the net is RON 1,413, which means that the employee gets around RON 250 more compared to the minimum wage today, and the state collects around RON 200 in the budget.
Considering the financial need that the state has to keep the deficit under 3 percent of GDP, the decision to increase the minimum wage (that around 2 million employees are getting) was most likely taken to increase the budget income, not to help those who are paid with the minimum salary.