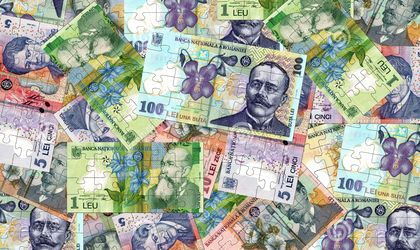 The government approved today the emergency ordinance for the Invest in Yourself program which guarantees loans up to RON 40,000 to young people between 16 and 26 years old for investing in their education. The credit can be extended by RON 20,000 if they find a job. 
The program also has a line of credit guarantees for people aged between 25 and 55 years, up to RON 35,000, in order to  take professional reconversion courses, and the credit line can be also extended by RON 20,000 if they find a job.
The program, criticised by the business environment, will finance people for "personal growth" and it is dedicated to cover expenses for books, requisites, courses, magazines, payment of nurseries, kindergartens, private schools, of specialization/qualification courses, payment of vocational training courses, study fees, including Master, Doctorate, MBA, rent and utilities, accommodation in student hostels, part of the construction or purchase of a dwelling, modernization or renovation of a dwelling.
But there are some other costs that can be covered by the credit, like medicines, medical analyzes, dental services and surgical interventions, purchase of computers, laptops, printers, specialized software, subscriptions or cultural ticket, publishing books or specialized studies, sports articles, participation fee for scientific events and competitions, or travel expenses for travel to scientific events and events.
The Government is trying to stop eodus of young people and reduce youth unemployment, which is at 18.5 percent for 2017, above the European average of 16.9 percent.
Interest rate credit will be zero and the maximum period for rates will be 10 years, with a grace period of maximum 5 years. The state guarantee will be of 80 percent of the total loan.
The guarantees will be provided through the National Loan Guarantee Fund for Small and Medium-Sized Enterprises and the Romanian Counter-Guarantee Fund.