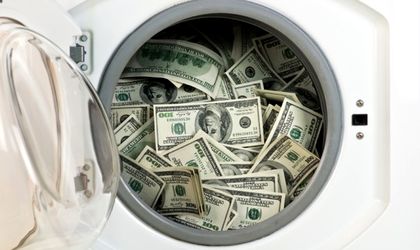 The buffer of the Ministry of Public Finance (MFP), the reserve financial fund, increased by 25 percent-27 percent, between the beginning of this year and the beginning of September, according to a statement made by Eugen Teodorovici, the minister of Finance.
"I heard in the public space that the buffer, that money pool that Romania had in the Treasury, would be insufficient, diminished. No, compared to January 2018, when it was somewhere at 27 billion lei, today it is over 34 billion lei and we accumulate," Teodorovici said Antena 3.
At this point, Romania has paid its foreign currency obligations, that is, the part of term obligations for this year, according to the Finance official.
"By the end of the year, as we go out into the market, in order to borrow in foreign currency, we basically reinforce this Treasury-based reserve, which provides us with funding over five months if we do not want to we buy money from the market. So, here is another safety feature that Romania is a stable macroeconomic country," Teodorovici stressed.
The minister argued that although he is a person who seems to be at risk, he cannot risk a person's money. He referred to the fact that Romania has a low level of government debt, below 35 percent, being the fifth lowest debt at European level, while another 15 European states exceed the Maastricht criterion, imposing a limit of 60 percent.
"This year, we estimate to stay here at 35 percent. Greece has 180 percent, Italy has 130 percent and something, Portugal has over 100 percent government debt. You realize that there are differences," Teodorovici explained.
The Finance Minister said that Romania would face an economic crisis and a major economic crisis is not announced, although there are markets such as Turkey and Italy, which have a difficult situation.