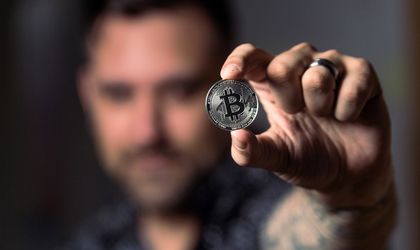 Bitcoin is a digital asset and a payment system invented by Satoshi Nakamoto. Transactions are verified by network nodes through cryptography and recorded in a public dispersed ledger called a blockchain. Some vendors have a live bitcoin price chart available for use. Bitcoin is unique in that there are a finite number of them: 21 million.
Bitcoins can be exchanged for other currencies, products, and services and as of February 2015, over 100,000 merchants and vendors were accepting bitcoin as payment.
Analyzing Cryptocurrency Trends with Charts
When it comes to analyzing cryptocurrency trends, charts are an invaluable tool. They provide a visual representation of the data, allowing you to quickly identify patterns and make informed decisions. To get started, you'll need to find a reliable source for your charting data. Once you have that, you can begin to analyze the different types of charts available. For example, line charts are great for tracking price movements over time and can help you spot potential buying or selling opportunities.
Candlestick charts are also useful for identifying support and resistance levels in the market. Additionally, they can be used to identify bullish or bearish trends in the market. Finally, volume charts can be used to measure trading activities in the market and help determine whether there is strong buying or selling pressure present at any given time. By combining all these different types of charts together, you can gain a better understanding of how cryptocurrencies are performing and you will be able to make more informed decisions when trading.
What is Bitcoin?
Bitcoin is a decentralized digital currency, without a central bank or single administrator, that can be sent from user to user on the peer-to-peer bitcoin network without the need for intermediaries. Transactions are verified by network nodes through cryptography and recorded in a public distributed ledger called a blockchain.
Exploring the Benefits of Charting Bitcoin Prices
Charting Bitcoin prices is a great way to gain insight into the cryptocurrency market. By charting Bitcoin prices, you can identify trends and patterns in the market that may not be visible when looking at raw data. This can help you make more informed decisions about when to buy or sell Bitcoin. Charting also allows you to compare different exchanges and see how their prices differ from one another. Additionally, charting can help you spot potential opportunities for arbitrage trading, which involves taking advantage of price discrepancies between different exchanges.
Finally, charting can provide valuable information about the overall health of the cryptocurrency market by showing how it has changed over time. All these benefits make charting an invaluable tool for anyone interested in investing in cryptocurrencies.
How to read and interpret bitcoin charts
The first step is to select a time frame. The most common time frames are 1 day, 1 week, 1 month, 3 months, 6 months, and 1 year. Each time frame has its own benefits and drawbacks. For example, a 1-day chart will show you the price action over the past 24 hours, while a 1-week chart will show you the price action over the past 7 days.
Once you've selected a time frame, you need to choose which type of chart you want to use. The most common types of charts are line charts, candlestick charts, and bar charts. Line charts are the simplest type of chart and only show the closing price for each period. Candlestick charts show more information than line charts, including the opening price, closing price, high price, and low price for each period. Bar charts show even more information than candlestick charts, including the open interest (the number of contracts that have been traded but not yet closed).
You can then start reading and interpreting the data. The most important things to look for are trends and support/resistance levels. Trends can be either up (the price is increasing) or down (the price is decreasing). Support/resistance levels are prices at which the market has historically reversed direction.
Strategies for Successful Bitcoin Charting
When it comes to successful Bitcoin charting, the most important thing is to stay up-to-date with the latest news and trends in the cryptocurrency market. This means you should be regularly checking news sources such as CoinDesk, CryptoCompare, and other reliable sources for any updates or changes in the market. Additionally, it's important to understand how different technical indicators work and how they can help you make better trading decisions. For example, a moving average indicator can help you identify potential support and resistance levels on a chart. Similarly, an oscillator like RSI (Relative Strength Index) can help you determine when a trend is overbought or oversold.
Finally, it's also important to use risk management strategies when trading Bitcoin. This includes setting stop losses and taking profits at predetermined levels so that your losses are minimized if the market moves against your position. By following these strategies for successful Bitcoin charting, you will be able to maximize your profits while minimizing your risks in this volatile market.
More and more people are turning to Bitcoin as an investment, and the price is reflecting that. As more people invest in Bitcoin, the price will continue to rise.