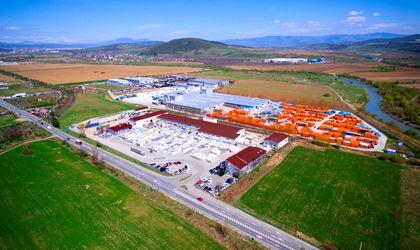 The Board of Directors of TeraPlast, one of the most important manufacturers of building materials and also the largest PVC processor in Romania, approved on Friday, September 14, the registration date for the share capital increase at December 19, 2018.
The share capital increase, worth RON 21.3 million, is to be realized through the issuance of 213,334,832 new shares with a nominal value of RON 0.10 / share. The newly issued shares will be distributed free of charge on 20 December to all shareholders registered in the Shareholders' Registry on the date of registration.
The increase of the share capital will be achieved by incorporating reserves amounting to RON 21.3 million, made up of the net profit of previous years.
At present, TeraPlast's Board of Directors is made of Dorel Goia (the majority shareholder of Teraplast), RSL CAPITAL ADVISORS S.R.L (through Razvan Stefan Lefter), Alexandru Stanean (Teraplast CEO) and independent directors Magda-Eugenia Palfi-Tirau and Sorin Olaru.
TeraPlast recently announced that will submit three investment projects totaling EUR 15 million under the State Aid program to stimulate investments with a major impact on the economy.