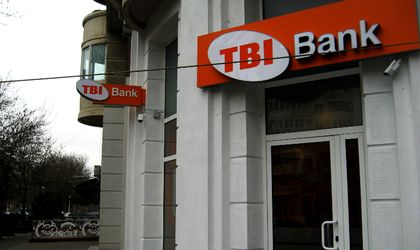 TBI Bank, a bank operating in Romania and Bulgaria, part of the international consumer credit group 4Finance registered in Luxembourg, announces the expansion of operations in Western Europe by launching online deposits on the German market in partnership with fintech Raisin.
Following the authorization by the Federal Financial Supervisory Authority (BAFin), TBI Bank launches its operations on the German banking market, with German citizens having the opportunity to access the on-line deposits offered by TBI Bank directly on the Raisin online platform, which centralizes savings products and investment across Europe.
"The priority of TBI Bank is to improve the digital experience of our clients. Our goal is to provide affordable and easy-to-use digital solutions that respond to confirmed market needs and which consumers can easily integrate into their lives. The Raisin partnership accelerates the digital transformation process of the bank and allows us to work together to identify and manage new business opportunities in the German market," says Lukas Tursa, senior vice president and finance director of TBI Bank.
TBI Bank joins Raisin, the European bank deposit platform
In 2017, TBI Bank launched in Romania the exclusive digital platform for attracting bank deposits.
"We are seeing an increased interest in our online deposits – besides attractive interest rates, customers appreciate the convenience and security with which they can make deposits," says Denis Hucu, deposit management manager at TBI Bank Romania.
TBI Bank now relies on Europe's largest savings product market, providing German consumers with a secure digital deposit creation method. At the same time, TBI Bank diversifies and optimizes funding sources, providing improved experience in managing personal finance and attractive interest to customers in all countries in which it operates.
Raisin is an online deposit platform that offers customers the ability to choose attractive interest-saving products and the numerous banks in Europe to expand and optimize their funding sources and costs. All deposits available on the Raisin platform are guaranteed up to EUR 100,000 per depositor through deposit protection mechanisms in the EU member states of the partner banks.
In the five years of activity, Raisin has attracted over EUR 6 billion in term deposits. Currently, the platform has more than 50 partner banks and has over 120,000 customers, mainly in markets such as Germany, Austria, Great Britain, France, the Netherlands or Spain. Raisin's successful business model attracted a strategic investment from PayPal at the end of 2017.