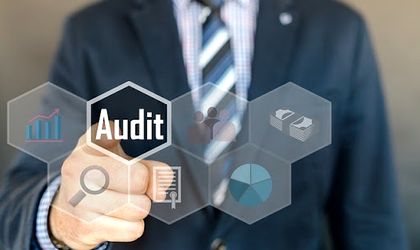 When you file a tax return, either with the state or the IRS, your tax return might be subjected to an audit by the IRS. According to law, the IRS has the authority to randomly or intentionally review your tax returns to review the information you provided and even check the history of your taxes filed and paid for to uncover mistakes or possible frauds. In the event that this happens, some queries might just be resolved by providing proofs and documents through mail or over the phone. 
However, there are instances that you would need the assistance of legal counsel to protect your rights. Tax audit defense services are being offered to help you deal with the process. But is it really worth it? Let's find out.
3 Reasons Why a Tax Audit Defense is Beneficial
Legal representation, when subjected to a tax audit, is often necessary when you are faced with a complex circumstance and you are being filed a case by the IRS, according to https://taxsharkinc.com/tax-audit-defense/, only half of the tax filed between 2010 to 2018 have been subjected to audits and full-blown field audits happen rarely. Despite its rarity, when the IRS comes knocking on your door and serve you with a summons, you would certainly need someone who knows the intricacy of the situation to help you in this predicament. So what do you get if you hire tax audit defense?
Read more about how audit services for various industries actually work.
Having a Professional To Guide You
Perhaps the best thing that a tax audit defense can give you is the knowledge and expertise of a professional who is well-versed in handling such cases. You will be sure that they will not leave any stone unturned and would help you deal with the IRS. Furthermore, they will help you in court proceedings and protect you from getting bullied by an IRS agent.
Save You From A Hell of Documents
When confronted with a summon from the IRS, the first thing that your legal counsel has to do is call the IRS and tell them you have sought legal assistance then they would have to prepare all the documents needed to form as your defense. Scouring for all the files and documents that you need would be stressful especially when you don't know what docs to prepare and how to find them. Having a dedicated ta audit defense would save you from this stressful situation and would give you time to compose yourself.
Saves You Time
All legal battles are time-consuming especially those that concern the IRS. From receiving various notices from the IRS to frequent necessary communications to them, gathering your records, attending meeting appointments, and dealing with the aftermath of the decision would take up most of your time if you represent yourself in an IRS tax audit.
Receiving a tax audit notification from the IRS is scary enough. Let alone being left on their hands with an impending case if not dealt with properly. Using a tax audit defense to represent you would save you from the headaches, stress, and more money to pay the IRS when you don't know how to defend yourself properly.