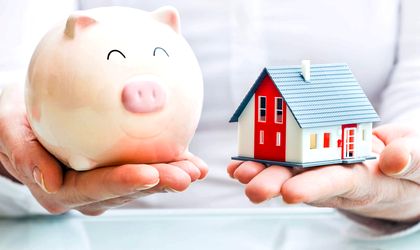 Half of urban residents do not want to contract a credit, while 10 percent want to borrow, the main reason being to buy a house, according to a survey by IRSOP Market Research & Consulting and presented by Petre Datculescu, company director.
"There are several reasons for this: the first reason, perhaps not in this order, is for those who do not have the resources to deal with or think they do not have the possibility or think they are not eligible for a loan. The second category are those who simply fear credit because they think they may not be able to repay it. The third category is those who do not really need credit because they either solve their problems with their income owns or with the savings they have either do not have problems that need to be solved, and then these things either can be cumulated or they are independent segments," Petre Datculescu explained at the presentation of the survey conducted for the Association of Housing Banks Romania (ABDLR).
According to the study, 44 percent of those who want to take credit (10 percent of respondents) have the purpose of purchasing a house, 23 percent for repairing or renovating, 11 percent for purchasing a car, 8 percent for business, 4 percent for education and 6 percent for current expenses.
According to the survey, 40 percent of those interviewed already have a credit taken and no longer want another.
"We have studied the situation of the 20-65-year-old urban population, with a permanent income, totaling about 6.5 million people. In this population, over 70 percent of people tell us that they have problems with their home, they tell us that their home is a major objective of improving their comfort, well-being and their level of satisfaction in life, that they are currently trying to solves these problems on the basis of their current income or savings that they add to current revenues, and in this context are also interested in taking credit," said Datculescu.
The study took place between July 20 and August 1, 2018. For this study, the IRSOP interviewed a sample of 600 people.
According to the IRSOP survey: 59 percent have more than housing emergencies. One in four households complains of insufficient and cold space in the house. One in five households has leakage problems or requires seismic consolidation. Between 12 percent and 16 percent of all urban households require major replacements or repairs at different plant categories.
According to the law for the modification and completion of Government Emergency Ordinance no. 99/2006 on credit institutions and capital adequacy adopted by the Parliament, within 30 days of its publication in the Official Gazette, the Ministry of Public Finance and the Ministry of Regional Development and Public Administration (MDRAP) will modify accordingly the necessary implementing methodological norms implementing the new law.
The BAUSPAR system has had a major contribution to the rebuilding of Europe since the 1950s. The credit saving system has provided the 'institutional framework' to help at a time when other financial resources were limited or very expensive. Housing banks offer housing loans with fixed interest rates.
The basic principles of the credit saving system are simple. First, the BAUSPAR customer saves, with the state claiming this behavior, then the bank pays credits for the housing fund from the savings fund to those clients who so wish and who are eligible.
The BAUSPAR system is an important element of the financial system. Emerging economies are recommended to support the development and expansion of such a system. Important elements for their support are the accessibility of the BAUSPAR system for all segments of the population, including those with average or sub-average income, as well as the fact that the state offers a deposit premium, and this premium is granted to all citizens, regardless of their age.