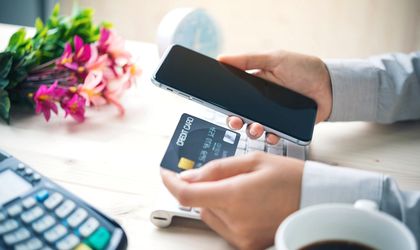 Social media conversations on mobile payments have been a topic of interest in over 27 percent of total conversation about payments in 2018, 20 percent higher than 2017. Also, the mentioning of digital wallets have doubled since 2017, according to Mastercard Digital Payments study.
At its sixth edition, the Mastercard study, developed in partnership with PRIME Research, analyzed more than 3.3 million last-year conversations across multiple social media channels, including Facebook, Twitter, Instagram and Weibo.
"The results of this year's survey show that interest and demand for fast and secure payment solutions are steadily growing and already embraced on all markets. Consumers are open to accepting new technologies for more than one type of payment, and say that technology advances give them more confidence in payments made with the mobile phone or via digital wallets. We will continue to witness an increase in the adoption rate of these payment modalities also in Romania, where contactless payments have been spectacularly rising in recent years. According to the results of last year's surveys, Romania ranks 5th in Europe and the 10th overall in the number of contactless transactions recorded in total transactions made with merchants," said Cosmin Vladimirescu, country manager Mastercard for Romania.
Today, nearly 20 percent of all mobile payment conversations focus on contactless payments and on digital wallet applications. Beyond these main topics of interest, consumers are interested in how artificial intelligence, QR payments and wearable payment devices – such as rings, watches and other accessories that include or can be attached to chips and payment functions – will improve your life.
Generally, consumers are more and more open to new technologies. Almost all conversations (95 percent) related to digital wallets were positive, and 30 percent of social media posts rated the speed, efficiency and simplicity of current products.
In the conversations analyzed, the results of the study highlight the fact that people consider the security of their money and personal data a fundamental measure and continue to be a topic of interest in their conversations. In their posts, the study found that people are on track with technological advances and know the involvement of new technologies in the safety of mobile payments.
Payments on the mobile device can also be seen in Asian and African markets. India's market dominated talks on the use and potential of digital wallet applications, particularly with regard to public transit and the use of QR-based payments, the specific references to MasterpassQR and PaytmQR. The US ranked second in consumer wisdom on digital wallets at a considerable distance.
Looking at new technologies globally:
Conversations on biometric systems have reached a potential audience of 111 million people, mainly driven by interest in voice and fingerprint payments;
Tokenization, the technology that involves replacing the identification data of a single token bank card during the process of authorizing a payment – and its essential role in supporting and protecting payments of any kind – was present in conversations which have reached a potential audience of 11 million viewers;
While the latest news about personal data breaches accounted for one fifth of the conversations about the safety of these types of data online, 13 percent of conversations noted the potential of digital technologies for electronic payments, including the blockchain, token technology and biometric systems to be safe systems.