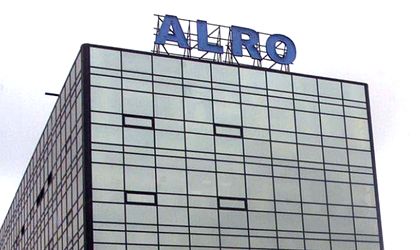 Vimetco N.V. and Conef intend to proceed with a public offering of shares of aluminium producer Alro.
The company together with its subsidiaries consists of upstream and downstream divisions, from the mining and refining of raw materials to the production and sale of primary and processed aluminium products.
Alro's sales and EBITDA in 2017 were RON 2.7 billion (approximately USD 679 million) and RON 566 million (approximately USD 140 million) respectively.
"Our vertically integrated model, that means that we have control over every aspect of our production, is a key strength of Alro. We have been actively pursuing a strategy to increase our reach into sophisticated industries which  demand processed aluminium that meets very specialized technical standards. We are proud that manufacturers such as Airbus come to Alro for aluminium products that are of the highest quality," says Gheorghe Dobra, general manager of Alro.
Vimetco N.V. currently holds 84.2 percent of the shares in Alro. The selling shareholders expect to offer shares in Alro to institutional investors and retail investors in Romania, and to eligible investors outside of Romania.