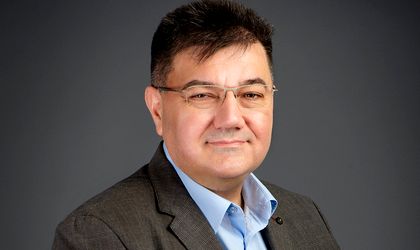 UiPath Inc., the first Romanian unicorn, born in a modest Bucharest apartment, has been moving quickly since its IPO this April to position itself to lead a new tech market that is poised to expand massively in the near future.
Market commentary by eToro analyst for Romania, Bogdan Maioreanu
The global Robotic Process Automation Market is expected to grow to more than 18 billion USD in 2027 from 2.7 billion USD in 2020, with more than 30% compound annual growth rate. "We are in the very early stages of the automation market," said Daniel Dines, UiPath Co-Founder and Chief Executive Officer.
Last night, UiPath posted its Q2 2022 results, the second earnings report since it was listed on the New York Stock Exchange. The company reported a second-quarter loss of $100 million, or 19 cents a share, versus net income of $5 million in the year-ago period. Revenue was up 40% year-over-year to $195.52 million, about $8 million above consensus estimates. Adjusted EPS of $0.01 was $0.07 ahead of estimates. Following the results, UiPath shares dropped more than 7% to USD 57.79 per share, in the after hours trading.
Despite the Q2 loss, the company's growth looks impressive. ARR – Annualized Renewal Run-Rate – was $726.5 million, a 60 percent year-over-year growth, hiked to around $880 million for the full year. ARR is a metric often used by software-as-a-service (SaaS) companies to show how much revenue the company can expect based on subscriptions. UiPath has reached over 9100 customers, with a net retention rate of 144%.The company is showing a gross margin of 86% that is one of the highest within the SaaS industry. The IPO helped UiPath build a strong cash position of more than 1.9 billion dollars with virtually no debt.
After the listing, UiPath also quickly made the top 10 list in Romania, ranking third among Romanian investor preferences in Q2 2021
But what exactly is UiPath doing? A significant percentage of the daily workload in a company consists of repetitive, boring, time-consuming processes, sometimes mandatory, with limited impact to the business development. In the past, the solution was to employ new staff or to burden the existing staff with these tasks. As the workforce became more expensive and scarce, UiPath offered a different solution: Robotics Process Automation (RPA).
"We make software robots, so people don't have to be robots" it is written on the first slide of the investors presentation. The company developed RPA solutions by emulating human behavior on computers. Bots, some using Artificial Intelligence, are literally performing screen reading, deciding on what to do and interacting with applications like humans do, including moving the mouse on the screen and they can learn from you how to perform and execute the tasks better in the future. This same process can be applied for any repetitive tasks and scaled across a company.
As Covid created a lot of challenges for some companies, and exponential growth for others, for UiPath it was "net neutral". "As we are getting, hopefully, into the last phase of Covid, we are seeing solid demand for our technology and a solid pipeline for the second part of the year," mentioned Dines.
UiPath has been placed by Gartner's Magic Quadrant in the Leaders section. Its strengths are integration and a technology partner ecosystem which includes more than 250 companies, including Amazon Web Services, Adobe, IBM, Microsoft, Oracle and SAP. Also, UiPath hosts a marketplace with more than 1.5 million downloads which adds to their program suite. But UiPath is not alone in the RPA field.
Maybe their closest competitor is Automation Anywhere, a company based in San Jose, California, U.S., with operations in every major world region, and a focus on large-enterprise customers.  With a lower growth rate than UiPath, the company is looking toward an IPO but the date was not decided yet. Other competitors include Blue Prism, NICE, Pegasystems, Kofax and NTT Advanced Technology Corporation.
Others are preparing to enter the field. When asked about recent changes to the competitive landscape, Dines mentioned specifically Salesforce which acquired a small german company – ServiceTrace – to add automation to their own line of products.
"But this is a big market, growing quickly, automation is the central piece of digital transformation, so all major players in the Cloud and Business Applications are eying our space", added Dines.