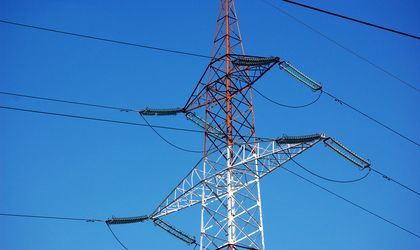 The secondary public offering (SPO) of state-owned Transelectrica, the grid operator, on the Bucharest Stock Exchange (BSE) was oversubscribed and dubbed a success by public authorities and the intermediary syndicate, but some investors think otherwise.
The large investor tranche, which was allotted 90 percent of the shares, was oversubscribed at 145 percent, while in the small investor tranche the remaining 10 percent was oversubscribed at 279 percent. In order to make the offer more appealing, the government set floor and ceiling prices of RON 14.9 and RON 19.2 per share. The final prices for large investors were RON 14.9 and RON 15.7 for retail investors, and the offer attracted EUR 37.7 million.
"I don't consider the Transelectrica SPO a success. It would have been a disaster if it hadn't happened," Dumitru Beze, president of the Association of Capital Market Investors (AIPC), told BR. "The essence of retail investors is that they can buy shares at a discount, so investors were hopeful about this SPO, but the fact that they can buy the share at 2 percent lower today in the market frustrates them," he added.
The price of Translectrica shares has been going down in the last three weeks. On March 30, shares closed at RON 15.8, and by last Friday they had lost 5.6 percent to reach RON 14.9.  "The price evolution of Transelectrica immediately after the SPO may not have fulfilled the expectation of price appreciation, it is true, but maybe it wasn't a negative example compared to the rest of the stock exchange or the evolution of European or American stock exchanges, from the start of the offering until now," Andrei Ciubotaru, head of brokerage at Tradeville, told BR. He added that Transelectrica's negative price evolution cannot be attributed to domestic reasons.
The floor price of RON 14.9 per share set by the government was 12.3 percent lower than the RON 17.06 at which Transelectrica shares closed on March 12, before the start of the SPO. In the year to date, shares in the grid operator tumbled 15.3 percent.
Ciubotaru said the discount tool will be used by the government in the Transgaz SPO due to be carried out later this year, but will not be needed with initial public offerings (IPOs), such as Hidroelectrica or Nuclearlectrica, because demand from investors will be sufficient. He pointed to the successful IPOs of Transelectrica in 2006 and Transgaz, the natural gas transportation operator, in 2007.
Transelectrica's net profit jumped almost nine fold in 2011 to EUR 21.4 million, while turnover rose by 22 percent year-on-year to EUR 734 million. The largest shareholders in the company at end-2011 were the Ministry of Economy with a 73.6 stake and the Property Fund with 13.5 percent.
Ovidiu Posirca