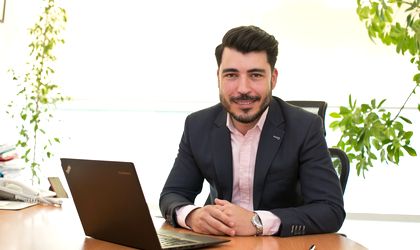 Sphera Franchise Group ("Sphera") proposes the distribution of a net dividend of RON 0.9021 / share to its shareholders, from the profit earned in 2019 and 2020. The proposal of the Board of Directors ("Board") will be submitted to the approval of the Ordinary General Meeting of Shareholders ("OGMS") scheduled for August 19, 2021.
The agenda includes the Boards' proposal to establish the date of payment of dividends, respectively September 30, 2021, and the proposal to approve the remuneration policy of the company's management members.
Also, within the Extraordinary General Meeting of Shareholders ("EGMS"), scheduled to take place on the same date, the Board proposes the approval of the acquisition by the company of a maximum 80,019 own shares for a period of maximum 18 months from the date of the publication of the EGMS Decision in the Official Gazette of Romania Part IV, at a price per share between RON 12.50 and RON 45, to implement a remuneration system for Sphera management.
"Sphera has proven to be a solid, strong and value-creating business for its shareholders, and these principles have brought us today to the point where we can offer our shareholders dividends from the profits recorded in previous years. Despite the pandemic, the health and economic crisis, we managed to adapt and grow, and this also reveals the fairness of the business directions adopted by the company in the past, namely the development of the delivery service, continued investments in a period of uncertainty and recalibration of the restaurant network", Valentin Budes, Sphera Chief Financial Officer, stated.