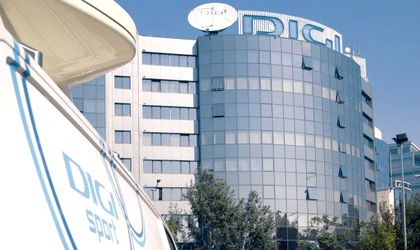 The Romanian Financial Supervision Authority (ASF) said it started an investigation after Darius Valcov, PM counselor and a close ally of PSD head Liviu Dragnea, claimed that pension funds bought shares in Digi Communications although the company was criminally prosecuted.
The ASF said that the listing prospectus of Digi Communications was approved in The Netherlands and the company did its Initial Public Offering (IPO) in Bucharest through passporting. It added that the prospectus lists all the risks associated with an investment in the company.
"The Financial Supervision Authority has started an investigation of all aspects resulting from the information that was made public. (…) If as result of the analysis, the authority finds a breach of legislation governing the activity of surveilled entities, it adopts measures imposed by the law or notified, depending on the case, the authorized institutions," said the ASF.
Meanwhile, Digi Communications, whose shares fell by more than 30 percent since its IPO in May 2017, claimed it was the target of a "defamation campaign." It added that RCS & RDS, part of Digi Communications, invested over EUR 2 billion in fixed and mobile communication infrastructure. The company went on to say that it paid EUR 1 billion in taxes in the past decade.
"It is at least inappropriate for a politician who associates with the Romanian Government to attack one of the largest local companies, which is among the top Romanian entrepreneurial firms. Such statements merely diminish investors' confidence in Romania's ability to provide a climate for sustainable business development that sustains the economy of the country and the region," said the company in a statement.
On August 19, Valcov wrote on Facebook that he asked the ASF to check if the accounting value of Digi shares stands at RON 1.08. On the Bucharest Stock Exchange, one share was trading at RON 27.95 on Tuesday afternoon.
Valcov listed additional questions about Digi, asking "it it's true" that over 3 million Romanians have shares in the company through the second pension pillar that is privately administered. He also wondered if its "true" that Digi's "debts" go over EUR 1.3 billion, exceeding the value of its assets. Valcov also asked if "it's true" that part of the funds raised in the IPO were funneled in an offshore company from Cyprus.
In February, Valcov was handed an 8-year jail sentence for influence peddling. The decision was appealed.