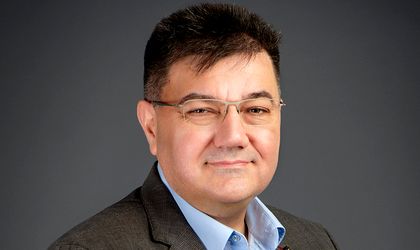 Individual Romanian investors are more likely to invest in shares and crypto assets in the next 12 months according to a recent survey ordered by eToro, the multi-asset investment platform. In the next three months Romanian investors think that technology and energy will present the best investment opportunities.
Market commentary by eToro analyst for Romania, Bogdan Maioreanu
The Retail investor Beat* survey asked 6000 retail investors from 12 countries, including Romania, in which assets it is likely to invest in the next 12 months. In Romania, 46% of respondents indicated shares while 47% indicated crypto assets. The Romanian's intention to invest in crypto assets is the largest in the surveyed group, followed by Polish investors with 45% and Czech investors with 35%. At the other side of the spectrum are the investors in Denmark and Australia with only 13% and 16% respectively, looking for Crypto investments. The average intention is 27%.
As for the shares, the investors more likely to invest in this asset in the next 12 months are Australians with 69% followed by the Americans with 65%. The average of the survey is at 53%, the Polish investors being the ones with the lowest intention to invest in shares with 36% followed by the Romanians.
This interest in technology is evident for the Romanian investors because, unlike other markets, they understand Cryptoassets. Only 6% of the surveyed investors admit that they don't understand bitcoin, rising to 10% of those aged 55 and over. Romanians are passionate about technology, 53% considering this domain as one that will offer best investment opportunities in the next three months, followed by 50% of the Italians. The next field is Energy (Oil and Gas), with 37% of Romanians showing interest. Followed by Healthcare, Telecommunications and Financial Services.
52% of the Romanian and French investors agree that Europe is the market that will most likely present one of the best investment buying opportunities over the next three months. Overall, 38% of surveyed investors see Europe, 39% – United States and 24% are looking at China as prefered markets.
Interestingly when it comes to Bonds, fixed income instruments, 54% of Italians declare that they are likely to invest in these, followed by 39% of the French. The average figure of the survey is at 32%. Australians and Danish have the lowest interest for this instrument, only 12% of Australians and 23% of Danish indicating that they will likely invest in this. Only 28% of Romanians consider this instrument as part of their investment strategy in the next 12 months.
While 40% of the surveyed investors fear that the markets are in a bubble, retail investors aged 18-34 think they are more likely to invest more in the next 12 months than older cohorts. And with 40%, Romania has the largest number of investors in this age category.