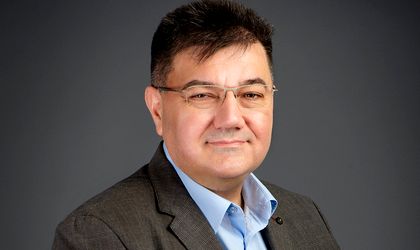 PC and printer manufacturers enjoyed record sales during the pandemic as companies closed their offices and people set up workspaces in their living rooms. Though annual growth for PCs remains quite high, as the pandemic receded it has begun to slow down – the 13% growth rate in 2Q21 is far lower than the 55.9% growth in 1Q21 and 25.8% growth in Q4 of 2020.
"With businesses opening back up, demand potential in the commercial segment appears promising. However, there are also early indicators of consumer demand slowing down," said Neha Mahajan, senior research analyst with IDC's Devices and Displays Group.
The trend could yet reverse – as the world looks with distrust and anxiety to the surge of the Delta variant companies are preparing for a hybrid work environment able to accommodate most of the scenarios.
Before the pandemic, work from home was only 14% of the total work locations in the World, according to an IDC survey. The pandemic brought an important change, home offices becoming 45% of workplaces, creating a lot of challenges for the workers and the companies. The first one was to equip workers with the means required for working from home. This increased the sales of PC's – that include desktops, laptops and notebooks – as well as tablets and printers. This resulted last year in the highest global PC market growth in a decade. The high demand was also boosted by schools and universities moving online.
Currently, the PC market is dominated by Lenovo, HP, Dell, AsusTek, Acer, Toshiba and Samsung. Lenovo is the Q2 2021 market leader with 24% followed by HP with 22.2% and Dell 16.7%. While very visible, Apple has only 7.4% of the market. IDC estimated Q2 data showing YoY global shipments of PCs, including desktop, notebooks and workstations increasing by 13.4% but the surprise was that HP increased by only 2%, outgrown by Dell with 16.4% and Lenovo 14.9%.
The printers market is also highly competitive and faces market pressures in pricing and the introduction of new products. Primary competitors include Canon, Xerox, Seiko Epson, The Ricoh Company, Samsung, and Brother Industries. Also, independent suppliers offer refill and remanufactured alternatives for original inkjet and toner supplies.
The printers market expanded for the fourth quarter in a row in Q2 2021 growing 13.4% YoY according to IDC Tracker. HP is market leader with almost 40% market share followed by Epson 21% and Canon 17.5%.  HP Inc. and Epson grew 11.7% and 57.1% year over year, respectively while Canon declined 5.9% due to semiconductor shortages and stock issues.
HP Inc. (HPQ) business is divided between Personal Systems (that includes PC, notebooks) that amounted at the end of 2020 to 69% of total company business and printers the rest of 31%.  HPQ is preparing for Q3 2021 earnings announcement on Thursday, after market close, with estimated EPS of $0.84 and quarterly revenues of $15.92B. The company beat the EPS and revenue estimates every quarter in the past two years.
One of its main competitors, Dell Technologies Inc. (DELL) has it's Q2 2022 earnings announcement on the same day, with market estimated EPS of $2.04 and quarterly revenues of 25.55B. As HP, Dell beat estimates every quarter in the past two years.
According to the above mentioned IDC survey, the work from home percentage, post-vaccine is forecasted to drop to 22% by 2023, higher than the prepandemic level of 14%.
While the pandemic's future remains difficult to predict, 60% of businesses are preparing for a hybrid workplace by design and not by circumstance. This mixed environment could bring new tailwinds to the PC and printer demand for both home and office segments.