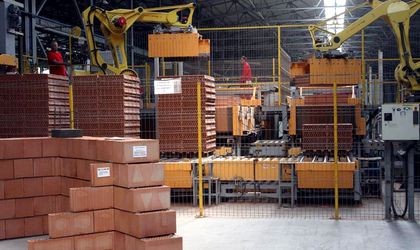 Adrian and Dragos Paval, the brothers who own Dedeman, the biggest DYI retail chain, have increased their stake in Cemacon Zalau to over 59.4 percent, according to a statement published on the Bucharest Stock Exchange. The shares are owned through Dedeman SRL and PIF Industrial SRL, both owned at 100 percent by the two businessmen.
In July this year the transaction was approved by the Competition Council after Dedeman bought 44.8 percent of Cemacon in December 2017. In the spring, they were forced to carry out a public offer for the remaining shares; the law says that if one shareholder gets over 33 percent of a company, they must make an offer for all the shares.
After the public offering, PIF Industrial bought 5.6 percent of Cemacon shares, for which it paid RON 3.51 million. PIF entered Cemacon shareholders in 2017 when it bought an 8 percent stake of the company.
Today, the two shareholders have 59.44 percent of the company and control the management.
Cemacon's business grew by 8 percent in 2017, up to RON 94 million and its net profit was RON 13.2 million. The company had assets valued at RON 181.3 million at the end of last year, as well as liabilities of RON 72.12 million.
At the price that Dedeman owners have bought Cemacon, the company is valued at RON 62.9 million. The market capitalization of Cemacon is RON 142 million after the price has doubled in the past 12 months.