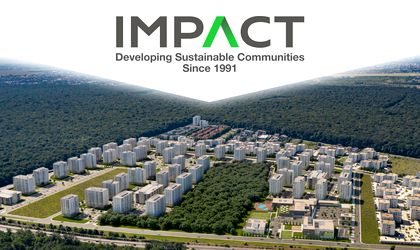 Impact Developer & Contractor received the maximum score of 10 points for the communication with the investors. This is the third year that IMPACT receives the maximum score. The evaluation takes place according to the VEKTOR methodology for the regulated market, which analyzes 12 criteria such as the transparency, accessibility and speed of information provided to investors, in the previous year, and is carried out by ARIR – the Romanian Investor Relations Association.
"We once again scored 10 points out of 10 for communication with the market, according to the VEKTOR by ARIR indicator, which confirms our openness and speed of response, the transparency and honesty that we present with everything we do. In the recent years, we have had capital increases that have attracted new shareholders and diversified the base of investors with whom we are in permanent dialogue," said Constantin Sebeșanu, CEO of IMPACT Developer & Contractor.
"This year, ARIR evaluated more than 100 companies listed on the Bucharest Stock Exchange, and we can see an increasing interest of the capital market in the announced results. I congratulate IMPACT for obtaining the maximum score and, in addition to being an excellent communicator with the investors, the company's team is also very active in the ARIR community, supporting the organization's efforts to develop the capital market", said Daniela Șerban, President of ARIR.
Obtaining the maximum score comes as a result of meeting objective criteria such as the periodic transmission of information and reports regarding the financial results or the evolution of price of IMP shares, the organization of teleconferences and events dedicated to investors, the constancy of press releases, as well as the allocation of dedicated human resources to IR projects and corporate governance. The VEKTOR score is available on the company's page on the website of the Bucharest Stock Exchange.
IMPACT is the first real estate developer in Romania listed on the Bucharest Stock Exchange, in 1996, and during the 27 years of uninterrupted listing, the company stood out for the diversity of stock market capitalization instruments used. Currently, IMP shares are listed in the Premium category of the Stock Exchange.