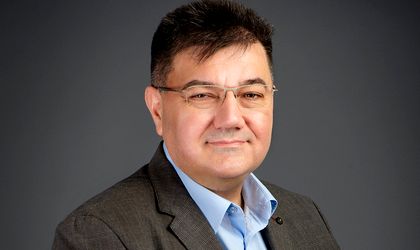 The coronavirus has changed the way we work during the pandemic and in the foreseeable future. The percentage of staff working exclusively from home increased rapidly to an estimated  average of 34% in Europe and 35% in the US, creating challenges for many organisations. Romania having more than 35% of non-manual workers with low or no digital skills has had particular challenges in implementing remote work and teaching from home during the lock-down period, schools closure and beyond.
Market commentary by eToro analyst for Romania, Bogdan Maioreanu
Prior to Covid-19, many organisations had been reluctant to allow their employees to work from home on a regular basis, because they were concerned it might impact productivity.
However, a study showed that work from home employees spent less time avoiding work (15% difference), and spent 1.4 more days working each month, while taking more breaks. Workers in a home environment report they are less distracted by co-workers, spending 30 minutes less talking about non-work topics, and spend 7% less time talking to management. No commute was one of the biggest time savers. On average, a worker saves 8.5 hours a week of free time by not commuting to work. For a year, this adds up to 408 hours.
The Staffing Software Market:
Staffing software is software used by staffing agencies to keep track of recruits and corporate clients. Staffing software helps agencies to interact with both clients and recruits, manage recruit profiles, post jobs, and perform a number of other tasks that assist with matching recruits to job openings.
The Staffing Software Market report provide a complete knowledgeable report so that the readers will benefit from it. The report is properly examined and compiled by industry experts and will shed light on the key information .
Read more: https://www.digitaljournal.com/pr/global-staffing-software-market-size-and-growth-research-report-2022-by-regional-production-volume-consumption-volume-revenue-and-forecast-to-2027#ixzz7filYhIs9
Therefore, there is no surprise that many companies are looking to a hybrid work environment allowing 2-3 days remote and the rest in the office. According to a survey of 400 IT leaders, a hybrid workplace is a priority, and the majority of IT leaders are optimistic about the future of it, with 57% saying they were excited and 44% indicating it was a move in the right direction.
But this model creates new challenges – like how to seamlessly connect those working from home with teams in the office, in order to avoid disparities, silos, and knowledge loss. Here, the management is looking to IT for solutions.
IT managers named Microsoft 365(MSFT), Google Workspace(GOOG) and Zoom(ZM) as the most impactful applications used by their organisations. Video conferencing was ranked as the top tool organizations relied on the most in the last year (32%), confirming Zoom's importance for the new work environment.
On Monday night, Zoom Video Technologies (ZM) reported earnings of USD$1.36 per share on revenues of USD$1.02 billion, exceeding analyst expectations. This report showed continued resilience in earnings, with its first-ever billion-dollar quarter, but guidance regarding weaker growth in the future sent the stock tumbling after hours. Revenues grew by 54 per cent year-over-year (YoY) but showed the smallest YoY growth since trading as a public company. Zoom's fundamentals are still solid, with strong profitability, and a customer base that continues to swell. Customers generating more than USD$100K in trailing 12-month revenue grew to 2,278, up 131 per cent YoY. After astronomical growth in 2020, we are starting to see slower YoY growth rates but Zoom's core customer base is still expanding.
Other tools organizations relied on included Cloud infrastructure (23%) – like Microsoft Azure, Amazon Web Services(AMZ), Google Cloud, etc.; Office suites (11%) – like Office365, G Suite, Dropbox Paper (DBX), etc.; and specialty software(11%) – Salesforce (CRM), Adobe (ADBE), etc., showing that Cloud, video conferencing and team management technologies are likely to see further growth. 73% of IT leaders indicated that SaaS(software as a service) applications increased over the last 12 months, with most organizations running 100 to 1000 SaaS applications across their network. More than 83% of IT leaders expect additional funds in the future to support and implement the new ways of working.
In the light of the rapid increase in cases of the Delta variant worldwide, hybrid work is here to stay enabling the migration from work from home to work from office and back. Corporates see reduced real estate costs and individuals see a higher quality of life, avoiding mobility between home-work-home.