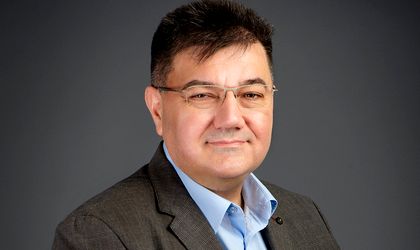 A record surge in energy prices pushed European electricity costs to multi-year highs. And this situation is unlikely to be resolved before the winter, raising fears about an expensive heating season for household consumers.
Macro commentary by eToro analyst for Romania, Bogdan Maioreanu
"The problem hasn't even started yet," said Julien Hoarau, the head of EnergyScan, the analytics unit of French utility Engie SA. "Europe will face a very tight winter." And he is not alone in warning about the troubles ahead of winter. The Italian utility giant Enel SpA and Austria's oil and gas major OMV AG have issued similar warnings.
The headline rate of inflation in the euro area has already surged to a decade-high of 3%. European Central Bank officials insist that it is temporary. "The likelihood that the producers pass on the costs is very high," said Carsten Brzeski, an economist at ING Groep NV in Frankfurt. That means inflation may "not be that transitory."
Romania has also seen an increase in August inflation to 5.25%, from 4.95% a month ago, largely due to gas and electricity prices increase. And in the winter it might be worse. According to Zoltan Nagy Bege, the vice-president of the Romanian energy market regulator (ANRE), the residential end-user natural gas price will double in the coming cold season compared with last year.
Gas prices began to rise at the start of summer, when it became increasingly clear that there wasn't enough supply in Europe to allow the usual refilling of storage sites depleted in winter.  "We've been running behind the storage delay all summer," said Alfred Stern, chief executive officer of Austrian oil and gas producer OMV AG.
One of the reasons for the gas prices' increase is the limiting gas exports by Europe's largest supplier, Russia due to high domestic demand, an agreement to transit less of the fuel through Ukraine and possible output disruptions. Another reason is the relaunch of asian economies fueling greater competition with Europe for liquefied natural gas (LNG) shipments forcing the prices higher.
Analysts estimate that gas levels in European storage are "way below the five-year average". As gas is also used in power generation, the shortage pushed electricity prices up. On Friday, 1 MWh with next day delivery auctioned at around EUR 129 for Germany and France.
To add to the problem, a dry, hot weather, with low wind speeds is limiting the renewable power production, increasing fossil fuel-fired generation and pushing the price of coal up more than 70% in Europe this year.  To offset the pollution, the increased demand pushed the prices  of carbon permits to 62.75 EUR, the highest level ever.
Europe domestic output is also in decline, with the giant Groningen gas field in the Netherlands possibly closing three years ahead of schedule. Gas prices are so high that they are trading at a premium to crude oil.
The Net Zero Emissions by 2050 plan is complicating matters more. In a report, the International Energy Agency is stating that, after falling by 1% in 2019 and by 3.5% in 2020, CO2 emissions from the electricity sector are forecast to increase by 3.5% in 2021 and by 2.5% in 2022, which would take them to an alltime high. Therefore stronger policy actions needed to reduce emissions resulting in "coal-fired electricity generation needs to fall by more than 6% a year, partially replaced by gas, which grows by around 5% a year" building a strong case for further increase in demand and in prices.