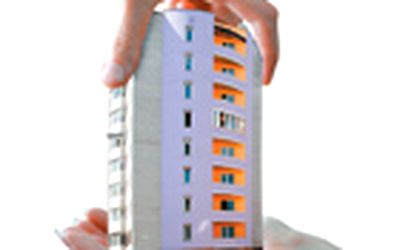 The latest market report released by risk management agency Coface found that, after commerce, which made up 43.65 percent of the total recorded bankruptcies in the last year, and distribution which also rates highly on the bankruptcy black list, construction was the highest insolvency risk sector, with 11 percent of all registered liquidation files.
On the bankruptcy map, Bucharest records the highest insolvency rate of 13 percent, with almost 1,000 files, followed by Timis county with 740 files, Vrancea, numbering almost 400 insolvency files, and Prahova, hot on its heels. According to Coface, the real estate agencies are suffering a dearth of real estate transactions, both land and residential. The risk specialists say that due to their unconsolidated portfolios and market positioning, the small or young agencies face a real risk of bankruptcy.
But according to Ion Radu Zilisteanu, spokesman for Romanian Association of Real Estate Agencies (ARAI), the picture is not so clear cut. He says the real estate agencies will not legally declare bankruptcy yet, but will suspend operations. According to Zilisteanu, the small agencies with only two employees represent 80 percent of the real estate brokerage market, and they will be the first to feel the effects triggered by the fluctuations on the global market.
He also estimates that, under the conditions of a market still giving off a deafening silence when it comes to transactions – and Zilisteanu estimates this will last for at least another six months – almost half of these small agencies will go under. According to the ARAI, a typical small agency is currently making one sale every four months.
Some solutions for these agencies would be to cut costs, reduce staff or find a stronger partner if possible. Bigger agencies, part of much stronger chains, have gone into the market and forged different financial partnerships in order to attract sales and ease the pressure. For example, Century 21 Romania signed a partnership with the financial and legal advisor Bayer Credit in order to advise the customers who wanted to buy a real estate property, and estimates a turnover of EUR 15 million following this solution.
Another effect of the crisis on the local market is that the job of real estate agent is not longer viewed as being so tempting. According to a small Bucharest-based real estate agency, in recent months only one candidate has shown up to be interviewed.
End-user makes the market
According to Mihai Ungureanu, managing partner of Bucharest-based agency Local Real Estate, the actual so-called crisis is the vanishing of speculative transactions. He identifies several factors which have led to this crisis: the speculative and artificial increases in land prices, hard-to-get financing, and the alarmingly increasing prices of construction materials and utilities infrastructure. He adds to these reasons the panicky local response to the global financial crisis. Ungureanu says the normal difference between the sale price of one square meter of an old apartment and a new one should be a minimum of 30 percent. "We will see a sharp cut in the cost of land that does not have access to utilities and infrastructure," he said.
According to him, the market is being shaped by the end-user at this time. The speculative part of the business seems to have disappeared and the recorded transactions are in fact "intermediated businesses of relocations, industrial spaces and different plots targeting non-residential constructions." The investors' response is prudence and if agencies are to remain in the game they should offer specialized services, Ungureanu says.
Developers and end-users face off on price expectation discrepancy, Atisreal study finds
The first half of 2008 saw a number of construction permits for residential buildings issued in the Bucharest-Ilfov region, estimated at 4,297 (representing 2.6 million sqm of usable area), an increase of 23 percent compared to the same period of 2007. However, as the latest market study released by the real estate division of BNP Paribas, Atisreal, points out, this figure should be treated with caution, as the difficulties in obtaining finance will continue to affect the residential market, and consequently the total number of developers eligible for bank loans will decrease.
Despite the long debated crisis prognosis, Romania has had some activity on most of the real estate segments, the study found. For example, the residential segment, the hot topic these days, seemed to have developed through the first semester of 2008, according to the study. The Atisreal researchers found that the majority of development activity has been in Ilfov county where completions have reached 2,474 units, almost 75 percent of the total units completed in the region (3,308).
During this period, the number of completions was almost similar to those recorded during the first half of 2007 when 3,287 units were added to the existing stock. The supply delivered in the Bucharest-Ilfov region was exceeded by the number of completions recorded in the north-west and north-east development regions of Romania (4,374 and 3,404 units respectively), the leading counties being Cluj and Suceava.
Atisreal says that a large spectrum of developers have been active on the local market, ranging from small-sized local companies to large developers which are currently involved in extensive residential projects. On the other hand, the existing market environment – tough competition, difficulties in financing and slow sales – have made smaller developers reduce their presence on the market.
Large developers, meanwhile, have extended their portfolios, starting new projects in Bucharest and other regional cities. Despite this activity, the market recorded a lower number of new projects launched in H1 2008 compared to recent years. Due to the current market conditions it is likely that delivery dates for specific projects will be delayed, as a consequence of more prudent measures adopted by financial institutions in granting finance for real estate developments. Also, project concept differentiation has become a very important aspect in an increasingly competitive residential market.
This competition, of course, works to the advantage of buyers. The study found that developers have started to offer a variety of financial incentives, additional amenities such as clubhouses, sports facilities, new architectural concepts or other facilities and complementary services, available upon completion of projects (security, maintenance, kindergarten etc). Potential purchasers are being offered underground parking spaces, storage rooms, furniture and home appliances within the unit price or tax exempted (VAT).
Developers prefer to offer this type of inducement rather than slash prices, to avoid creating a negative psychological effect on the market. Taking into consideration the price cuts, promotions and facilities and reduced number of sales, profit margins are inevitably falling. Private investors and other professional real estate players, which considerably underpinned the demand for new apartments in 2006 and 2007, are currently eager to dispose of their portfolios, creating the basis for the development of the secondary market.
In terms of price, the segment where the main battle is being fought, the Atisreal study found that during H1 2008 the first signs of price stability were recorded after the steady increase of sale prices in previous years. Due to obvious discrepancies in price expectations between developers and customers, the number of transaction has collapsed. Purchasers are still waiting for discounts, while developers on the new apartment segment have kept prices stable. As a consequence a large number of potential customers have decided not to go ahead with the purchase, and are biding their time, waiting for the market to bottom out. Developers have become more flexible in terms of price policies and have started to offer various promotions and facilities to attract buyers.
By Magda Purice