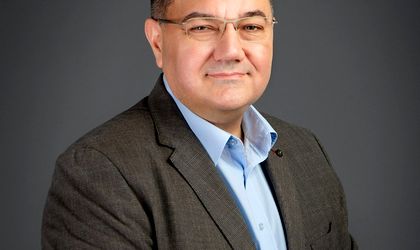 Today is Cyber Monday in the United States, the last day of the Thanksgiving weekend that includes Black Friday. Preliminary data is showing that sales are on the path to hit a new record despite inflation. The US case is not singular, retail sales showing increases in Romania too.
Macro commentary by eToro analyst for Romania, Bogdan Maioreanu
Black Friday in Romania is looking very different from the one in the US with some retailers extending that day to a week and even a month. The estimates for the sales are up compared with last year according to Limitless, a SEO agency. During the Romanian Black Friday weekend of 11 to 13 November the agency highlighted that the users on ecommerce decreased with 2.7% compared with 2021 but the sales increased with 1.5% and the number of transactions rose with 2.9%. While IT&C slightly decreased, fashion and beauty increased.
This is confirming the up trend in retail sales compared with last year. Latest data on September is showing an increase of 2.3% compared to the previous month and 15.6% compared with 2021.
In the United States Black Friday continues to be the most popular day to shop, with 69% (114.9 million) planning to shop then, followed by 38% (63.9 million) on Cyber Monday. The return to normal life after the Covid pandemic is sending 67% of the 114.9 million Black Friday shoppers to stores, up from 64% in 2021. Similar to 2020 and 2021, 60% of the shoppers are starting to buy Christmas presents from November. Some of them still fear that shortages may hinder them in finding the perfect gift so an early start makes sense. Before the pandemic 56% of consumers started their shopping before December.
Adobe Experience Cloud estimates that Black Friday spending was 9.12 billion dollars and Cyber Monday will bring another 11 billion dollars to the companies offering their products at a discount. The estimates are that this season of shopping will have a 2.1% growth in revenue over 2021 figures.
Data from the National Retail Federation in the US is showing that  top reasons consumers plan to shop are "the deals are too good to pass up" (59%), because of tradition (27%) or because "it is something to do" (22%) over the Thanksgiving holiday. Online search (43%) remains the most popular source of gift inspiration, followed by friends and family (35%) and within a retail store (31%).
In preparation for Christmas, the top five gift categories for this year are clothing for 55% of the shoppers, followed by gift cards – 45%, toys, 37% books, movies or video games for 33% and food and candy for 31%.