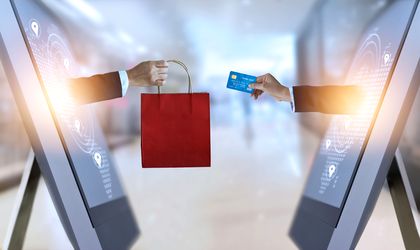 While e-payments could lead to a significant shrinkage of the grey economy, the lack of financing is not Romanian companies' only problem right now. The country needs to make a shift towards partnerships and create its "middle class of companies."
By Anda Sebesi
According to Rudolf Vizental, CEO and co-founder of ROCA Investments, the current crisis has brought a change to the concept of globalisation as well as an acceleration of digitalization and a widening of some gaps between countries or sectors. What is there to be done?
"Our best bet is to focus on things that will not change during these times, such as a nation's need for education, healthcare, culture, and food processing. A company should build its pillars on elements that will maintain their relevance in the medium and long term," says Vizental.
In Vizental's opinion, there is currently a lack of so-called "middle class players" in Romania's business environment, meaning that we have only a few large companies at the top (about 3,000) and many more small companies at the bottom. "This is one of the reasons why Romania has low levels of FDI: because there aren't many opportunities here."
Regarding the specifics of the Romanian market, Vizental highlights three major aspects: the structure of the economy, the entrepreneurial culture, and a wide range of problems companies face – from management to networking, corporate organisation, and process digitalization.
"The local economy is still young, but its entrepreneurial class is getting old. Many of those who started businesses in the '90s are close to retirement, and many of them haven't solved their succession problem," he points out.
In addition, the communist period had the effect of generating scepticism among Romanians regarding partnerships. "When you have more than 30 employees, you can't do it all by yourself, and if don't set up any partnerships your company risks not being able to rise above a certain limit. This culture should move on from the individualistic perspective and start embracing the concept of partnerships."
As for the coming year, Vizental thinks that companies should draw up two budgets: a realistic and balanced one, based on a scenario where things are stable and comparable to this year, and a second budget that takes into account a negative cashflow and plans the decisions that need to be made in that context.
"This repositioning of the global economy could mean that the Romanian economy might be better positioned than it was at the beginning of the crisis, but on one condition: making scalable products that can penetrate other markets," he concludes.
Electronic payments gain ground
E-payments make up a significant part of both the financial sector and the local economy, and they help reduce the size of the grey economy, for example. According to Bogdan Patru, Public Policy Director at Mastercard, e-payments saw constant growth in Romania over the past few years. The upward trend has been generated by two factors: consumers' appetite for technology and tools that allow them to make payments in a safe, simple, and quick manner and the multiple initiatives which have been implemented in order to increase access to e-payments. "But many things still need to be done in order for Romania to reach its maximum potential for e-payments," the Mastercard executive argues.
According to Patru, following a study conducted by Mastercard and PricewaterhouseCoopers in 2014 to measure the impact of e-payments on the economy, Mastercard developed ten measures aimed at shrinking the grey economy by 9.9 percent of GDP and contributing to the collection of EUR 14 billion in the state budget over a seven-year period. The measures included: reducing cash limits, strengthening fiscal discipline, easing budget collections, increasing the number of POSs and cards, connecting cash registries with integrated POSs to the internet, reporting card transactions, organising a fiscal lottery, offering social aid through pre-paid cards, limiting salary payments in cash, and encouraging e-payments through fiscal facilities. "Unfortunately, of the ten measures proposed at the time, only the fiscal lottery has been implemented, six others have been implemented only partially, while no moves have been made on the remaining three," Patru explains.