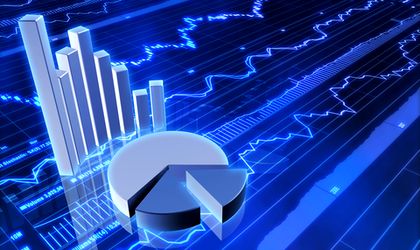 Chartered Financial Analyst (CFA) Romania analysts estimate that the EUR/RON average exchange rate will reach all-time highs of RON 4,72/EUR in the next six months and RON 4,77 by mid-2019, according to a report released on Friday.
Around 85 percent of analysts of the CFA are forecasting that the local currency will lose ground against the EUR in the next 12 months, compared to the current value.
The average value of forecasts for the next six months stands at RON 4.7224 / EUR, while for the next 12 months analysts forecast an average exchange rate of RON 4.7688 / EUR.
The anticipated inflation rate for the next 12 months (July 2018 – July 2019) is 4.66 percent.
Analysts bet on a surge of 3-month ROBOR rate, the main indicator that sets the interest rates for RON currency borrowers, to 4.16 percent in July 2019 (a 5-year high), from the current level of 3.3 percent.
In July 2018, the Macroeconomic Confidence Indicator of CFA Romania increased by 1.4 points to 45.1 points compared to the previous month.
There are over 150,000 CFA analysts in the world right now, most of whom are affiliated with the over 148 member companies of the CFA Institute.