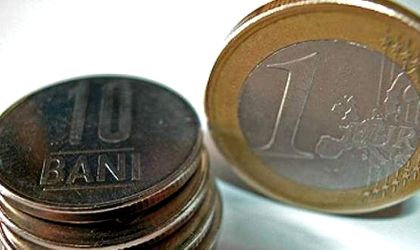 Romania's currency, RON, depreciated by 0.1 percent against the European single currency on Monday, the exchange rate rising to 4.6662/EUR, the highest level since January 25 and close to all-time low, National Bank of Romania (BNR) data show.
On Friday, the reference exchange rate was RON 4.6618/EUR. US dollar gained 0.2 percent to 4.0240 RON.
Romania's currency, which reached the all-time low of 4.6679/EUR on January 23, 2018, is expected to weaken by one percent versus the euro over the next year, according to a Reuters poll of 36 analysts.
The RON is considered more tightly managed by the central bank than its regional peers, which it has outperformed this year.
Analysts point out that inflation in Romania is the highest in the region and "mounting imbalances" in the budget and external positions could weigh on the RON.