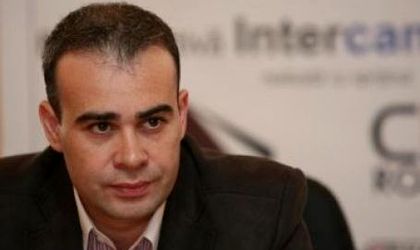 The Romanian government is preparing a fiscal amnesty for companies and households, with a total amount of close to RON 100 billion (EUR 21 billion), according to the former Finance minister Darius Valcov, currently an advisor of the prime minister.
Valcov was sentenced to eight years in prison for corruption but his case is still in appeal.
He said that such a measure is included in the government program.
"We are in this situation, in this trap where RON 98 billion are debts of businessmen and individuals. We recover below RON 500 million. 84 percent are unrecoverable, so we never recover them, but most of these companies, especially the big ones, are state-owned," Valcov said at Antena 3 TV channel.
According to Hotnews.ro, the fiscal amnesty could apply to the outstanding amounts of companies and individuals to the state budget calculated at December 31, 2018.
Romania's Finance minister, Eugen Teodorovici, said earlier thismonth that the government is working on a mechanism to approve a tax amnesty in Romania.
The minister said that the tax amnesty might become applicable only if the left wing ruling coalition reaches a political agreement.
"The amnesty has no threshold. It can be decided that if the person who has debts to the state budget pays the principal, the penalties and part of the interest," the minister said in a press conference.