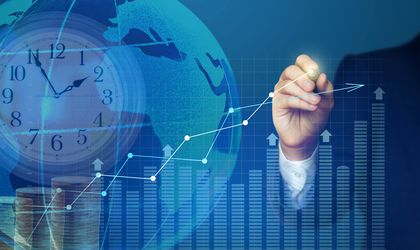 Romania's sovereign 10-year bonds yield, a barometer for the cost of financing in the economy, reached a four years and two month high of 4.99 percent (mid-price or average of the bid and ask prices) on Friday, up from 4.92 percent on Thursday, amid growing concerns regarding domestic political tensions and the health of public finances.
National Bank of Romania (BNR) data show sovereign 10-year bonds yields rose to 4.88/5.10 percent on Friday, the highest level since April 30, 2014, from 4.82/5.02 percent on Thursday.
Experts say the main drivers behind the rise of bond yields are the concerns about rising political tensions and the state of Romania's public finances, in a global context characterized by a gradual increase in funding costs.
On Thursday, the head of the Social Democratic Party (PSD), Liviu Dragnea, has been sentenced to three years and six months in jail for instigating to abuse in office.
Following the sentence, political opposition leaders in Romania call for Dragnea's resignation, while PSD's leaders expressed their support for Dragnea.
Finance Ministry data showed that Romania's consolidated budget ran a deficit of RON 6.05 billion – 0.65 percent of gross domestic product (GDP) – in the first four months of this year, compared with a surplus in April 2017.
Total budget revenues rose by 11.8 percent year-on-year in January-April 2018, but were largely outpaced by expenses, which increased by 22.5 percent, raising concerns about the sustainability of public finances.
Experts are particularly concerned about the rapid increase of government's interest expenses. Official data show that interest expense rose by 56.2 percent during the first four months of this year, to RON 5.06 billion, from RON 3.24 billion in January-April 2017.
Photo credit: dreamstime.com