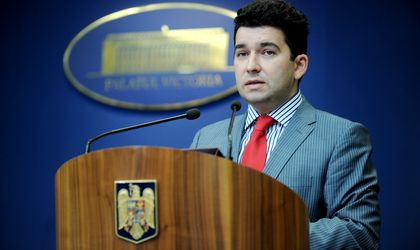 Romania's central bank Deputy Governor Liviu Voinea was named the representative of the country to the International Monetary Fund (IMF) and will become Senior Advisor of IMF Executive Director starting from August 26, the National Bank of Romania (BNR) said on Thursday.
Voinea replaces Mugur Tolici who's mandate at the IMF ceases, on his request, on August 23.
"The National Bank of Romania informs that Deputy Governor Liviu Voinea has been appointed Romania's representative to the International Monetary Fund and will take over as Senior Advisor to the Executive Director of the IMF starting with August 26th. In order to take over the mandate of the IMF, Liviu Voinea will give up on the same date as Deputy Governor of the National Bank of Romania," the central bank said in a press release.
Liviu Voinea is a former minister of Budget proposed by PSD and is considered close to the the current ruling party.
The National Bank of Romania is run by the Board of Directors, which is made up of nine members appointed by Parliament for a 5-year mandate that may be renewed.
Members of the Board may not be members of Parliament and according to the law, they may not be Court officials or public servants.
Out of the nine members, four members are senior executives of the NBR, i.e. the Governor, the first deputy governor, and two deputy governors.