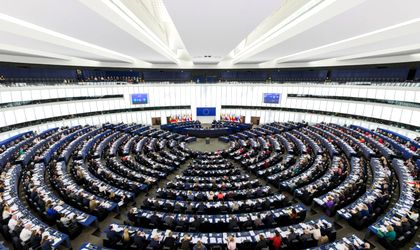 The financial benefits of being a member of the European Parliament (MEP) are hard to beat, as the base compensation for an MEP is around EUR 7,000, but the total income can be as much as triple if all the benefits are taken into account. According to an analysis by Profit.ro, although many of those running for an MEP seat are incumbents, a significant number of the candidates this year have not been members of the European Parliament before and their incomes would be significantly boosted by EP compensation and benefits.
The highest earner among Romanian MEPs in the current term has been PNL's Cristian Busoi, who last year earned an average of EUR 43,000/month. He is in the running for a new term in the EP.
These were some of the most well-known candidates' incomes last year:
Corina Cretu, European Commissioner for Regional Policy, now running for a seat in the EP in former PM Victor Ponta's party (Pro Romania) – she earned over EUR 17,000/month in 2018.
Dacian Ciolos – former PM and first on USR/PLUS's list – in 2018, he made EUR 20,369 from consulting for the World Bank (EUR 1,697/month on average)
Traian Basescu – former president and first on PMP's list – Earned income from Romgaz dividends in 2018: RON 19,183. He has also invested in state bonds now worth RON 1.5 million and USD 95,000.
Some of this year's candidates are individuals who have not had any other public or political roles. The highest earners in this category, according to their own financial disclosure statements, include:
Radu Ghelmez (14th on USR/PLUS's list) – consulting manager in the pharma division of Icelandic IT company LS Retail – his total income in 2018 from the company totalled EUR 145,000 (EUR 12,000/month).
Carmen Avram (2nd on PSD's list) – as the presenter of a show on the Antena 3 TV channel, she earned EUR 12,046/month last year.
Rares Bogdan (1st on PNL's list) – the former host of a daily political show on Realitatea TV – he earned EUR 13,343/month last year, including PR contracts with other companies.
Cristian Terhes (4th on PSD's list) – Romanian pastor in the US and "business intelligence manager" at medical equipment distributor General Orthocare – obtained incomes of about EUR 6,000/month last year.