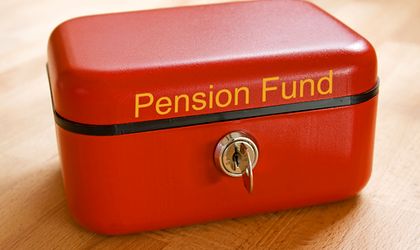 The Coalition for the Development of Romania (CDR), a major business association, demands that the government maintains the three pension pillars, including mandatory pension funds (Pillar II) and voluntary pension funds (Pillar III), and urges the authorities to raise the social contributions transfers to the Pillar II to 6 percent of the gross income.
Romania's government has partially reversed the past systemic pension reform by lowering the proportion of social contributions transferred to the second pension pillar from 5.1 percent of gross wages in 2017 to 3.75 percent from January 2018.
A recent draft of the government proposes to apply a 0 percent contribution transfer for Pillar II during the second half of this year, in order to increase budget revenue.
According to the business association, contributions to Pillar II are private property of those contributing to the pension system, "so they can be left inheritance."
"This is the main difference between Pillar I, in which pension payments cease at the time of death, and Pillar II. Therefore, any change to the current system, based on the accumulation in "two pockets"- one administered by the state (Pillar I) and the other under private administration (Pillar II) – affects both the income of the retired citizens and the income of their descendants," said CDR, in a document presented on Thursday.
According to CDR's calculations, over 7 million Pillar II contributors in Romania would lose RON 3.6 billion if the government suspends contributions transfers to Pillar II for six months, plus the loss of the long-term multiplier effect.
The European Commission said on Wednesday, in the specific recommendation to Romania, that the cut of social contributions transferred to the second pension pillar (Pillar II) from January 2018 is set to have a positive short-term effect on government revenues, but could affect capital markets and generate the obligation to pay old-age pensions in the future.
According to European Commission data, the total net assets of the Pillar II pension funds increased from 0.2 percent of GDP in 2008 to roughly 4.6 percent of GDP in 2017.
"The recent reduction in the contributions to the pre-funded second pillar pension funds eased short term fiscal concerns but could have negative implications for the development of capital markets," the European Commission warns.