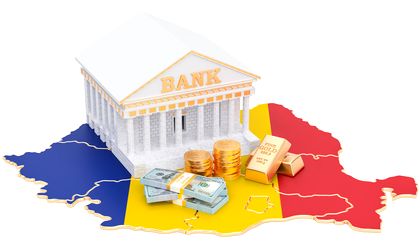 The 35 banks operating in Romania have registered in the second quarter of this year the highest profit rates in the last decade, as improved credit demand combined with low NPL rates have boosted earnings, central bank data show.
The return on assets (ROA) key-index jumped by 22 percent in June compared with mid-2017, to 1.66, the highest level since September 2008, according to central bank series consulted by Business Review.
ROA is calculated by dividing annualized net profit by average total assets, and this means that the Romanian banks have registered a total profit of RON 1.8 billion (EUR 385 million) in Q2 2018 – and around RON 7.2 billion in annual terms.
The total bank assets in Romania increased by 9 percent year-on-year in June, up to RON 434.6 billion (EUR 93.2 billion), equal to around 46.6 percent of the estimated GDP in 2018.
The improved results of Romanian banks are due to a sharp decline of non-performing loans (NPL) ratio, from 8.3 percent in June 2017 to 5.7 percent in June 2018, according to central bank's data.
But banks still struggle to find clients for their loans, as loan-to-deposit ratio key-index has continued to decrease – from 80 percent in June 2017 to 75.2 percent in June this year, despite higher consumer and mortgage loans' demand from individuals.
Romania's banking system has currently 35 banks, after a period of consolidation.