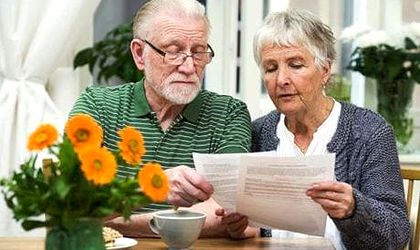 The average monthly pension in Romania declined by 0.9 percent in the first quarter of this year compared with the previous quarter, to RON 1,122 (EUR 241), official data showed on Wednesday.
Compared with the first quarter of 2017, Romania's average pension rose 10.4 percent, from RON 1,016, according to National Institute of Statistics (INS) data.
The surge was due mainly to government decision to increase public pensions and to new rules regarding special state pensions for military, police, secret services and justice personnel.
Romania had 5.223 million pensioners in March 2018, six thousands fewer compared with the previous quarter.