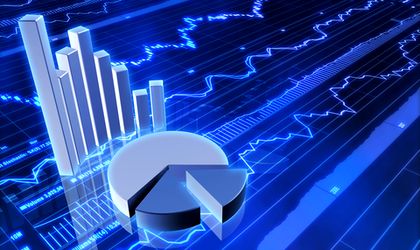 Romania's three-month money market rate (ROBOR), the main indicator that sets the interest rates for RON currency borrowers, rose on Tuesday to 3.19 percent, the highest level since November 26, 2018, on liquidity shortages.
On Monday, 3-month ROBOR was 3.14 percent.
The 6-month ROBOR increased to 3.36 percent, the highest level since December 10, 2018.
Compared with the end of 2018, the 3-month index rose by 0.17 percentage point, from 3.02 percent. The 3-month ROBOR index reached a record low of 0.68 percent in September 2016.
The highest rates are mainly due to temporary liquidity shortages at the end of the reserve maintenance period, as some players are becoming more anxious and are paying up to secure funding needs, according to experts.
The Romanian government has introduced a tax on bank assets of 0.3 percent from January 1st, 2019, calculated at the current ROBOR 3M-6M level.