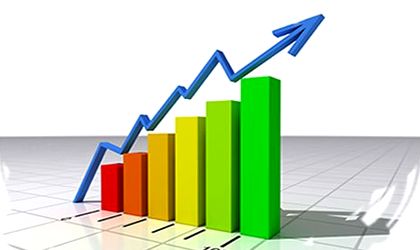 Romania's three month money market rate (ROBOR), the main indicator that sets the interest rates for RON currency borrowers, reached on Monday a record of the last three years and eight months of 2.90 percent, National Bank of Romania (BNR) data show.
The ROBOR 3M calculated for June 11, 2018, is the highest since October 13, 2014. The 3M rate rose by 0.01 percentage point from the previous market session.
Compared with the end of 2017, the 3-month index rose by 0.85 percentage points, from 2.05 percent.
On May 7, Romania's central bank raised the monetary interest rate from 2.25 percent to 2.5 percent, the highest level since February 2015, in line with economists' expectations, who see the decision as a consequence of upward revision of the inflation forecast.
Analysts say the 3-month money market rate should be above the central bank's policy rate.
Romania's central bank also had eight open market operations during the last eight weeks, absorbing excess liquidity in the market.