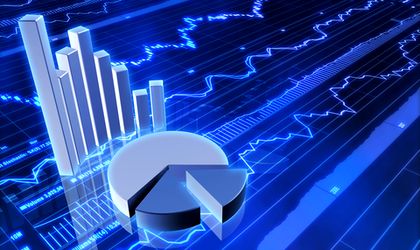 Romania's three-month money market rate (ROBOR), the main indicator that sets the interest rates for RON currency borrowers, rose on Friday to 3.28 percent, the biggest level since August 24. On Thursday, 3-month ROBOR was 3.17 percent.  
The 6-month ROBOR increased to 3.50 percent, the highest level since August 3.
Compared with the end of 2017, the 3-month index rose by 1.23 percentage point, from 2.05 percent.
During the last couple of weeks, National Bank of Romania did not inject liquidity into the money market through repo operations (government securities-backed lending to banks), a move designed to address liquidity shortage – and to cap interest rates in the market.
But this new surge of money market rates could trigger another intervention.
"With things laid out pretty clear for the current reserve period, the main focus will now be on the central bank's decision on whether to organise a repo next Monday," ING Bank analysts said in Friday, in a short research note.
The reserve maintainance period – 24th of one month until 23rd of the next month – is important for banks as they have to calculate minimum reserve requirement ratio on their liabilities until the start of  reserve period.
The 3-month ROBOR index reached a record low of 0.68 percent in September 2016