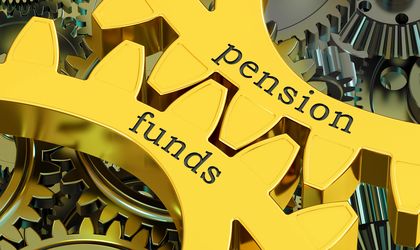 Individuals who have contributed to the Pillar II pension funds for at least 5 years will now be allowed to withdraw from the fund and the 3.75 percent of the social insurance payment total (25 percent of incomes) allocated for Pillar II will be directed to the public pension system, according to a new ANAF regulation that was recently published in the Official Gazette.
The termination of the Pillar II contributions takes place in the month when the request is submitted by the contributor. The personal assets of the participants who have requested to withdraw remains under the management of the private pension fund until the right to private pensions begins.
Pillar II pension fund administrators managed funds totaling EUR 10.2 billion for 7.25 million Romanian contributors, having obtained an average annual yield of over 8 percent over the entire operation period – the highest of all the similar systems in Europe.
The right to withdraw from the private pension system is part of the provisions included in Emergency Ordinance 114.
The seven private pension funds in Pillar II have invested Ron 7.1 billion on the Bucharest Stock Exchange, the equivalent of 4.3 percent of its market cap, and control major stock in companies  like Banca Transilvania (12.3 percent), MedLife (17.8 percent), BVB (16.2 percent).
Analysts say that Pillar II is the main pillar of the Romanian capital market as the seven administrators are natural buyers in IPOs and ensure about 15-20 percent of the liquidity in Bucharest.
At the same time, through OUG 114, the administration fees collected by private pension fund administrators have been lowered from 2.5 to 1 percent, but half of these will go to the National Pension House, so the new maximum fee on contributions will effectively be 0.5 percent. Furthermore, besides lowering administration fees, OUG requires shareholders of the funds to bring additional capital of about EUR 800 million.
A recent BR analysis showed that the Pillar II private pension market risked being dismantled by the requirements imposed by OUG 114 as fund managers warned that they could leave Romania due to the new market conditions.