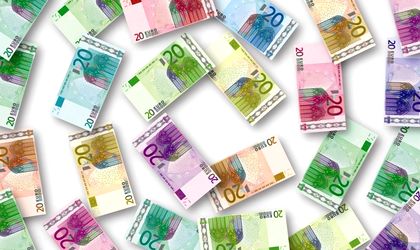 Many local lenders are seeking to be more active on the refinancing segment as their customers opt to refinance existing loans rather than take out new ones. The revival started last year, and many promotional campaigns have followed this year. This strategy is helping banks survive the tough times brought about by the economic crisis.
Anda Sebesi
The current economic downturn has hit the whole of the Romanian economy hard, including, of course, many banks' customers. With less money available, individuals have been left unable to pay off loans taken out before 2008. As a result, all major lenders in Romania have gradually adopted refinancing loans in their portfolio.
This means, generally, that customers are given more liberal conditions to refinance their older credit. But in the last year the refinancing segment has really gathered pace, with BCR, BRD-Groupe Societe Generale, ING, OTP, RBS Romania, CEC Bank, Millenium, Bancpost, UniCredit, Raiffeisen, Banca Transilvania and Garanti all among the banks embracing the option.
"Refinancing was the main trend on the banking market in the first half of this year. This is the result of the elimination of the mobility barriers to credit and a certain awakening of lenders that have seized the chance to test the market's appetite for borrowing," say BCR representatives.
Radu Ghetea, president of the Romanian Banking Association (ARB) and CEO at CEC Bank, stated in April this year that the refinancing period was a normal, "warm-up" stage for lenders, but that it should not continue over the long term, as it does not bring about growth. "We're all trying to poach other banks' customers. I hope that this normal, warm-up period will finish as quickly as possible and that we will have enough interesting and good demand from customers, not just refinancing loans," said Ghetea at a ZF seminar, quoted by Mediafax. He added that there was increased appetite from lenders to tempt both individuals and companies with attractive financing conditions.
"This is possible because the banking system has managed to get through the crisis and can afford with its available liquidities to finance new businesses or existing ones that can be attracted from another bank. We are trying to offer refinancing loans and I hope this will end at some point because it doesn't help to increase lending activity at all," stated Ghetea.
At that time he predicted a recovery of individuals' and companies' interest in investments and taking out new loans in the second half of 2011.
While retail banking was one of the most dynamic segments in 2008, and one of the driving forces for the local banking market, the crisis significantly changed the financial behavior of Romanians. "Customers are not taking out new loans. They are just looking for new ways to make savings and this is why the refinancing campaigns have been so extensive," says Dominic Bruynseels, CEO of BCR.
Striking a note of warning, Valentin Lazea, the chief economist of the National Bank of Romania (BNR), was quoted by Mediafax recently as saying that both lenders in Romania and their customers have already forgotten the lessons learned from the current crisis and that banks have started to offer loans in euro in the past few months.
He added that there was a more pronounced difference between the increasing trend of EUR loans and that of RON ones, which follows a decreasing trend.
Refinancing revival
Dragos Cabat, partner at eFin.ro, points out the strong tightening of lenders' risk policies in the past few years. Banks are now facing high levels of provisioning because of nonperforming loans from their customers.
"The crisis actually increased the borrowing needs of small and medium companies dealing with falling sales revenues, profits and cash flows. However, banks avoided lending money to those customers, especially to new ones, and concentrated their activity on existing  clients for whom they extended maturities of loans, rolled over credit facilities and sometimes increased the credit limits of companies that had shown decent levels of financial ratios," explains Cabat. But things were not so simple for retail banking, as the shrinking incomes of both potential and existing customers significantly restricted the willingness of banks to lend money.
"Risk procedures were tightened and very few new customers were judged eligible for loans. While pressure mounted on banks to resume lending sooner or later – simply because most of their costs are fixed and are not sustainable when sales decrease – they decided to approach the most creditworthy customers, either their existing ones or those of other banks. Accordingly, refinancing loans were the easiest way to convey the most 'natural' product, more so as the change in banking regulation made this product desirable," says Cabat.
The majority of banks started to offer refinancing loans at the end of last year, with their main objective being to preserve their market share and to test customers' appetite for lending, as they often opted to borrow supplementary sums in addition to refinancing their older loans.
According to Simona Lianu, deputy manager of the product management department of OTP Bank Romania, Romanians' limited interest in taking out new loans drove lenders towards refinancing.
"Banks tried to find a solution or market niche that allowed them to sell new credit products in order to satisfy the needs of their customers in terms of the optimization of their costs and time taken to pay their rates," says Lianu.
For example, ING Bank has stepped up its refinancing activity since last year as a result of changing legislation that facilitated the transfer of credits.
"It is a very favorable time to give customers the option of consolidating their credits and integrating them in a single place. Refinancing could be very convenient for a customer because this could mean a lower monthly financial burden, payment of a single rate or accessing additional sums. Plus, Raiffeisen Bank allows customers a three-month repayment holiday whenever they need it during the financing period," says Radu Topliceanu, executive director of the individual customer department at Raiffeisen Bank.
The lender has offered refinancing loans since 2006.
In short, lenders say that refinancing loans offer customers the best way of decreasing their monthly repayments. And in order to attract new customers and keep their existing ones, the vast majority of banks have jumped on the bandwagon and offered competitive prices and conditions for such loans. In addition, the new financial context has required other adjustments.
"Some decreases in the margins on active interest have led to new marketing strategies, with refinancing being one of them. Almost all lenders have adopted this new strategy," says Adrian Jantea, director of the promotion & distribution department of BRD Groupe Societe Generale. He adds that the bank launched its "ReStart" commercial campaign for refinancing loans in the second quarter of this year. BRD has in its portfolio of refinancing loans both consumer loans and mortgage/real estate ones.
"The refinancing race is a natural phenomenon in the development of the retail credit market, generated both by customers and lenders. The low pace of new loans as a result of the current economic situation has persuaded banks to seek growth through signing up the competition's customers. Meanwhile, customers have greater mobility to transfer their loan from one bank to another as the commission for early repayment is eliminated and because of the higher awareness of lenders," says Nela Grigore, head of retail banking operations at ING Bank Romania.
The future of refinancing
"Refinancing activity has started to slow down, considering the seasonality that we have seen also on other markets in their refinancing campaigns. We expect the competition to be fiercer again in the last quarter of 2011, as lenders will fight for good customers and market share," says Bruynseels.
One thing is for sure: refinancing is riding a wave. "At present customers are more inclined to contract a refinancing loan rather than sign up for a new one. And we think that this trend will continue until the market recovers," predicts Lianu of OTP Bank Romania.
According to RBS representatives, the appetite for refinancing loans continues to be high. But constraints may appear because of the evolution of real estate prices, which no longer exceed loan values.
"The value of the property that the customer uses as collateral needs to be re-evaluated with refinancing loans. It is clear that the market trend is towards refinancing. But there is still some demand for new loans, although it is considerably more limited than it used to be two-three years ago," they say.
Asked to what extent refinancing gives impetus to the lending recovery, Cabat says that it is unlikely to be a viable solution for expanding retail credit. "Refinancing just shifts customers from one bank to another or exchanges one loan for another with better terms.
The only true solution for retail banking is relaunching fresh consumer credit, based, of course, on a more sound risk policy than previously," says Cabat. He adds that refinancing an existing loan is a good choice only when the total costs of the new one are lower than the costs of the old credit.
"Total costs include interest, commission and others like the valuation of the property and legal fees if the case may be. Refinancing in another currency pays off only if the currency of the existing loan is likely to appreciate against the new currency over the maturity of the loan," says Cabat.
He thinks that on the short and medium term, refinancing loans can help keep retail lending above water, until the macro and financial conditions improve. "But in the long run, they will disappear," he predicts.
Banks push the refinancing button
But what lies behind the resurgence of loan refinancing on the local market? "Its success has a simple explanation. Lenders have tried to preserve their market share and test their customers' appetite for additional sums. Plus, customers have benefited from lower repayments. And this is more important as customers are very focused on savings," say representatives of BCR.
According to them, the bank has received requests for refinancing worth EUR 35 million in total during its refinancing campaign of secured loans that has been rolled out since the beginning of July.
OTP started to revise permanently its refinancing loans since 2006, in line with the change in lending directions and the evolution of the market.
"The refinancing loan is successful especially now because customers' need to optimize their costs is more acute. They have become more sophisticated, educated and informed while analyzing very carefully lenders' offers, the costs associated with the products plus any additional ones," says Lianu. She adds that OTP's refinancing loans give its customers a more complete range of credit products and services.
"All of our loans also include the refinancing option, whether unsecured personal loans or mortgages," says the OTP representative.
Elsewhere, RBS Romania noticed this market trend early on and launched refinancing loans in July last year.
"From the bank's point of view, contractual relations with borrowers who have refinancing loans are beneficial because they have a clear payment history and are educated from the financial and banking point of view," say representatives of RBS. They add that all of the bank's retail loans offer the possibility of refinancing.
Jantea of BRD says that refinancing and First House loans have been the driving force for the bank's retail credit activity since the beginning of this year. "The dynamic of these credits and the interest from our customers led to the extension of our ReStart promotional campaign until the end of September," says Jantea. UniCredit Tiriac Bank also decided to extend its refinancing campaign, which means that the lender is also not charging credit commission until the end of September.
"Customers with loans taken out from one or more banks can reduce their monthly payments, in some cases by 50 percent. In addition, they can pay a much lower total cost for their credit
if they come to UniCredit. That's why the demand for our refinancing loans remains high," says Bogdan Spuza, marketing and segments director in the retail division of UniCredit Tiriac Bank.
The lender has granted total refinancing facilities worth over RON 550 million since the beginning of 2011 to date, out of which RON 390 million is mortgages. The remaining sum is unsecured personal loans.
According to Grigore of ING, Romanians' appetite for refinancing their borrowing depends on a preferential interest rate and the availability of incomes and guarantees needed to secure the credit. From the ING portfolio, the ING Personal product and personal loans with real estate guarantee can be used also for refinancing some existing loans. "These are in fact the most sought after loans by those customers that intend to refinance at ING their older credits taken out from other banks – either they are taken over with their existing balance or are supplemented," says the ING Bank representative.
Last but not least, Raiffeisen Bank offers the Flexicredit Integral personal loan (a refinancing loan with mortgage, both in RON and EUR at a variable interest rate) and Flexi credit personal loan (an unsecured refinancing loan both in RON – with fixed and variable interest – and EUR – with variable interest).
"Our refinancing product has been very popular with our customers and will continue to be so as long as they can gain by consolidating their credits," says Topliceanu.
Cabat of eFin.ro believes that the success of refinancing loans will be limited on the Romanian market. "Because lending conditions are tougher, customers' salaries lower in many cases, and collateral values are depressed, the segment of eligible clients for refinancing is pretty narrow. Moreover, the costs associated with refinancing are fairly high," he argues.

All in the detail
According to a study on the level of financial education of Romanians, commissioned by the Romanian Banking Association and conducted by GfK Romania, 57 percent of individual borrowers did not compare different offers before signing the contract. Meanwhile, 8 percent compared with one other offer while the rest evaluated several.
In addition, 41 percent of those who used a financial product didn't read the whole of the contract. "It is advisable that the users of banking products and services read the whole contract before signing it and ask for additional information when necessary, in order to clarify the terms, impact and risks that the contract involves," stated Ghetea in a press release earlier this year.
Although nearly half of borrowers did not compare two offers, individuals that signed up for a credit are more inclined than others to compare different offers.