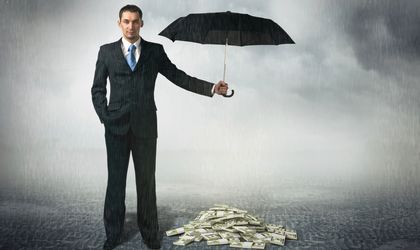 The Romanian insurance market rose by 7.8 percent in the first half of this year to RON 5.4 billion (EUR 1.1 billion), but remains dominated by car insurances, Financial Supervisory Authority (ASF) data show.
Compulsory car insurance (RCA) accounts for 57 percent of the insurance market in H1 2019, according to ASF.
The life insurance segment rose by 4.6 percent in H1, up to RON 1.12 billion. The biggest increase was registered by the health insurance segment, of 24 percent compared to H1 2018, up to RON 205 million.
Romania has 28 insurance companies.
Last year, the local company City Insurance maintained the leading position, with a market share of 14.6 percent, followed by Allianz-Tiriac (13 percent), Omniasig VIG (11.6 percent), Euroins (9.9 percent) and Groupama (9.9 percent).
Austria's Vienna Insurance Group (VIG) controls 23.7 percent of the Romanian insurance market through its three local subsidiaries.
In 2018, the Romanian insurance market grew 4.5 percent, up to RON 10.1 billion (EUR 2.2 billion), due mainly to a surge in health insurance segment.