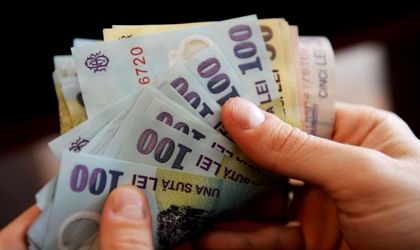 According to Eurostat data, the average hourly compensation of employees across the European Union in 2016 was EUR 23/hour, with the highest values recorded in Brussels and Luxembourg (EUR 44/hour), while the lowest hourly payment was that of employees in three regions in Bulgaria and the North-East region of Romania (under EUR 4/hour).
The highest hourly compensation rates were often in the capital region of EU countries. Exceptions to this were in Germany (Oberbayern), the United Kingdom (Inner London West), Italy (Provincia Autonoma di Bolzano/Bozen), Spain (País Vasco) and Greece (Dytiki Makedonia).
There are 22 EU states that have a set minimum wage – these varied in January 2019 from EUR 286 in Bulgaria to EUR 2,071 in Luxembourg. Romania's minimum wage was the third lowest in the bloc, with EUR 446, above Latvia and Bulgaria.
The EU countries that don't have a legal minimum wage are Denmark, Italy, Cyprus, Austria, Finland, and Sweden.