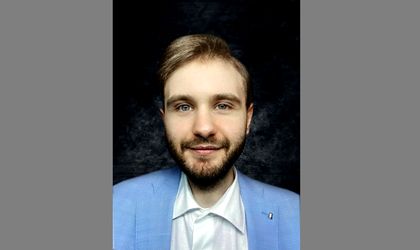 Lanceria.io, the first freelancing 2.0 platform in the world, built by three Romanians, announces the listing of LANC, a token that will become available for trading on the DigiFinex crypto exchange starting today, 11 AM, Romanian time.
LANC will support Lanceria.io, a platform for freelancers that will also accept cryptocurrency payments for the first time, thanks to the blockchain technology that underlies the project.
"We are looking forward to trading this currency, which has received far more support than expected, as it raised over a million dollars shortly after the company was established" Robert Tudor, COO lanceria.io said.
The project went through two rounds of funding. The first took place on May 7, where it attracted about $ 250,000, the equivalent of 50 million coins. One week later, the 100 million coins on sale attracted about $ 1 million from the community created around the project.
The Romanian currency LANC can be used on the Lanceria.io platform, the first marketplace for freelancers built on blockchain technology, supported by artificial intelligence. In other words, it will allow hybrid payments, both through FIAT and cryptocurrencies, so that freelancers can collect money from employers faster and get rid of the fees generally charged by such platforms. On the other hand, employers looking for services offered by freelancers will also benefit from a 95% discount in this type of tax. In addition, artificial intelligence will facilitate an almost exact matching between employers' needs and the offers of freelancers registered in the platform, who will also have the opportunity to discuss in a virtual room.
"The platform is in an accelerated development phase and we hope to complete the first tests in less than three months. The trend of migration to freelancing is increasing in all developed countries, especially after the pandemic, when employees want more and more free time, but also to stay with as much money as possible", Robert Tudor adds.
Lanceria.io is founded by Romanian entrepreneurs Robert Tudor, Florin Mitu and Sebastian Săraru and is aimed at freelancers and employers from all over the world and from all fields of activity.
 DigiFinex, the international exchange platform that will host LANC digital currency, has over four million users, most of them from Asia and the United States. It is intended for trading cryptocurrencies and tokens and runs between two and six billion dollars a day.