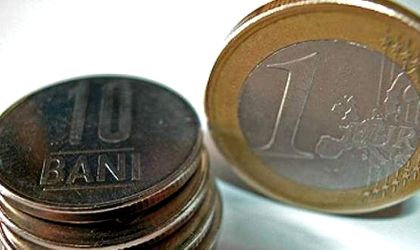 The Romanian currency reached on Wednesday a fresh 4-month high level against the European single currency on bond inflows from international investors.
The central bank reference exchange rate declined on Wednesday to 4.7295/EUR, the lowest EUR/RON exchange rate since January 22, National Bank of Romania (BNR) data show.
The EUR/RON pair reached an all-time high of 4.7648/EUR on January 25.
Analysts say that RON's appreciation is driven by bond inflows from foreign investors.
"We see a 4.7250-4.7400 range for today with a downside bias as risk-on sentiment prevails after recent signals from Fed speakers," ING Bank analysts said in a research note.
US dollar lost 0.4 percent to RON 4.1937.
Romania's three-month money market rate (ROBOR), the main indicator that sets the interest rates for RON currency borrowers, stood on Wednesday at 3.24 percent.